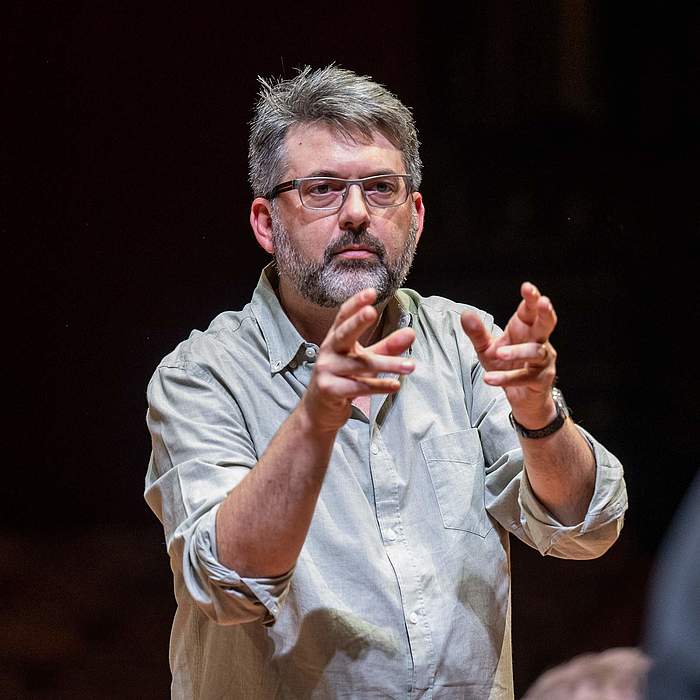 Born in Geneva, Stephan MacLeod studied violin and piano before switching to singing at the Conservatoire de Musique de Genève (Geneva Conservatory), the Hochschule für Musik und Tanz Köln (the Cologne University of Music) and the Haute école de musique in Lausanne. His singing career began during his studies in Germany thanks to a fruitful collaboration with Reinhard Goebel's ensemble Musica Antiqua Köln.
Since then, he has sung regularly with conductors such as Herreweghe, Savall, Bernius, Brüggen, Suzuki, Corboz, Leonhardt, Coin, Kuijken, Luks, Pichon, Pierlot, Rilling, Harding and Van Immerseel. He gives numerous recitals and takes part in opera productions on several of the most prestigious European stages.
Since 2005, he has also devoted himself to conducting. He founded Gli Angeli Genève, with which he performs more than thirty concerts per year in Switzerland and abroad. He is also frequently invited to conduct at other orchestras worldwide, both baroque and modern. Since 2013, he has also been a professor of singing at the Haute école de musique de Lausanne and has conducted numerous masterclasses.
Stephan MacLeod divides his career between teaching, singing and conducting. His discography includes nearly 100 CDs, many of which have won awards.