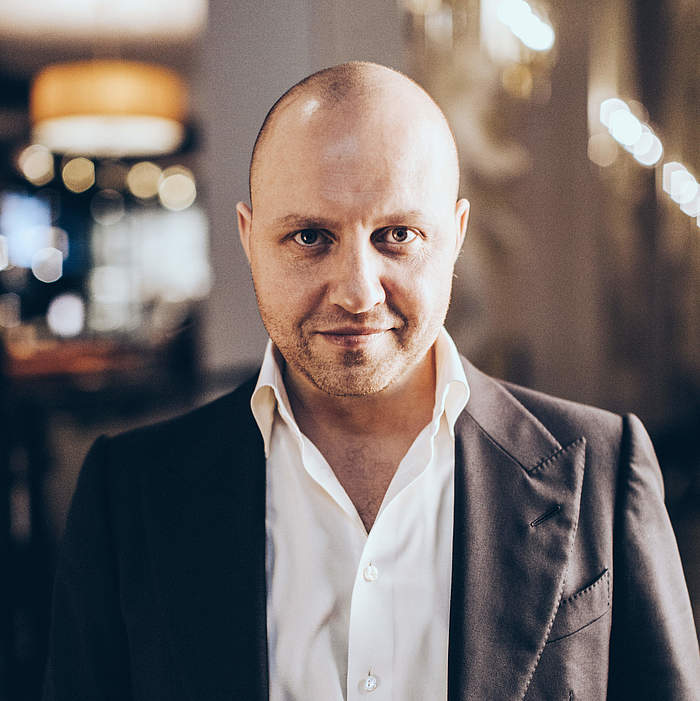 Mikhail Petrenko is one of the most sought-after Russian basses in the world, known for his exceptional voice and acting skills.
Born in St Petersburg, he graduated from the Rimsky-Korsakov Conservatory in his native city and won several prizes. A member of the Mariinsky from the age of 22, his international career took off with his Hunding (Die Walküre) under Barenboim at the Staatsoper Berlin (the Berlin State Opera) in 2004 when he was not yet 30. Under Gergiev's baton, he toured the world's great stages: The Royal Opera House Covent Garden, Teatro alla Scala (La Scala Theatre), Teatro Real (Royal Theater), Théâtre du Châtelet, and Salzburger Festspiele (the Salzburg Festival), among others. He works with other great conductors, including Mehta, Boulez and Maazel. His extensive repertoire includes more than 50 roles, ranging from Mozart to Wagner.
In 2021-22, he sings a recital and Leporello (Don Giovanni) at the Verbier Festival, and again Fafner (Rheingold) at the Champs-Elysées and in Baden-Baden, in addition to concerts and Sparafucile (Rigoletto), Mephisto (Faust), Konchak (Knyaz Igor) at the Mariinsky.
Recordings for the Mariinsky label include Die Walküre with Gergiev; Romeo and Juliet for Deutsche Grammophone with Nézet-Seguin; The Bells for EMI with Rattle; Leporello in the film version of Kasper Holten's Juan.