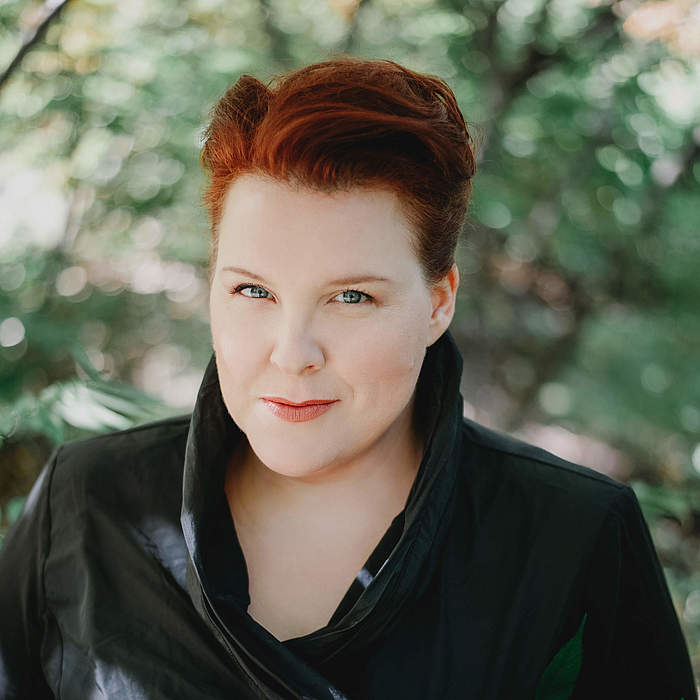 A native of Quebec, Marie-Nicole Lemieux studied at the Chicoutimi and Montreal music conservatories. After winning the Queen Fabiola Prize and the Lied Prize at the Queen Elisabeth Competition in Belgium, she performed on the most prestigious stages in the world.
The breadth of her voice, her magnificently held line combined with a flawless virtuosity, and her sense of nuance and theatre have enabled her to triumph in baroque music and in the French and Italian repertoires of the 19th century. Recent and upcoming engagements include Dalila (Samson et Dalila) at the Orange Chorégies, Charlotte (Werther) at the Opéra de Montpellier, Carmen at the Capitole de Toulouse, Zenobia (Radamisto) on a European tour with the Ensemble Pomo d'Oro, Cassandre (Les Troyens) and Ulrica (Un Ballo in maschera) at the Bayerische Staatsoper (the Bavarian State Opera), Mrs Quickly (Falstaff) au Metropolitan Opera.
She has been invited to sing the great symphonic repertoire with prestigious orchestras such as the New York Philharmonic, the Los Angeles Philharmonic, the Orchestre National de France, the Orchestre Philharmonique de Monte-Carlo, the Montreal Symphony Orchestra, and the Metropolitan Orchestra of Greater Montreal. She is also an outstanding recitalist and has performed Das Lied von der Erde, Verdi's Requiem, Missa solemnis and Les Nuits d'été.
Marie-Nicole Lemieux is a Chevalier de l'Ordre National du Québec (Knight of the National Order of Quebec), a Compagne des Arts et des Lettres du Québec, a member of the Order of Canada and the Ordre de la Pléiade (the Order of La Pléiade). She is also a Doctor Honoris Causa of the Université du Québec à Chicoutimi.