THE THREE LITTLE PIGS
Saturday
14.10.2023
11:00 — Salle Marie Laggé
Series for little ears
Mécène
Mécène
Saturday
14.10.2023
15:30 — Salle Marie Laggé
Series for little ears
Mécène
Mécène
Sunday
15.10.2023
11:00 — Salle Marie Laggé
Series for little ears
Mécène
Mécène
programme
Antoine Courvoisier
narrator
Matteo de Luca
Vincent Métrailler
Andrea Bandini
trombone
Ross Knight
tuba
Text by Corinne Baudet

Three little pigs leave the family nest and are at the mercy of a prowling wolf. Each one builds a house to protect himself from the wolf. The three houses reflect the character of each little pig: a lazy one, a creative one and an anxious one. The wolf will try to catch the little pigs. Not easy when you are a nice, scared wolf!
The famous story of the three little pigs adapted and revisited in a humorous way for three trombones and a tuba, around lively, varied pieces and unusual sound effects that will make you discover instruments of the brass family as you have never heard them before!
---
the music
Musics by J. Brahms, A. Khatchaturian, M. Moussorgski, J. Offenbach, G. Verdi, R. Wagner
---
---
the venues
Salle Marie Laggé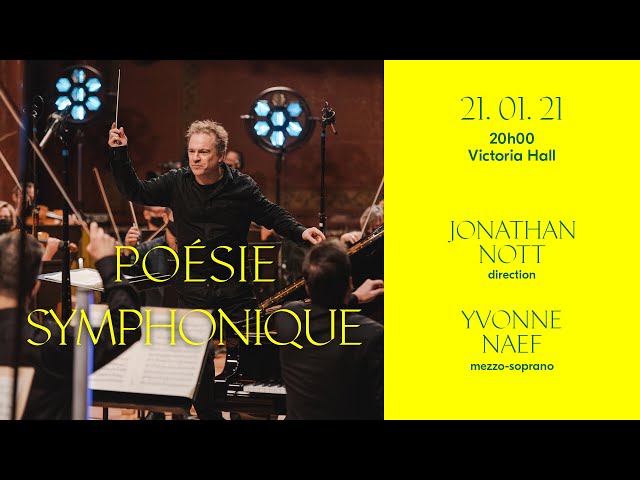 JONATHAN NOTT
Conductor
Yvonne Naef
mezzo-soprano
György Ligeti
Poème symphonique, pour cent métronomes

Johann Sebastian Bach
Komm süsser Tod (orchestration by Leopold Stokowski)

Gustav Mahler
Kindertotenlieder, for mezzo-soprano and orchestra
Recorded on 21 January 2021 at Victoria Hall, Geneva