Fauré's Requiem
Choral music & world premiere
programme
Jonathan Nott
conductor
Martin Fröst
clarinet & artist in residence
Michael Jarrell
composer & artist in residence
James Atkinson
baritone
Chœur de chambre de la Haute école de musique de Genève
choir
György Ligeti
Apparitions, for orchestra
Claude Debussy
Nocturnes, symphonic triptyque, No. 2 Festivals
Michael Jarrell composer in residence
Passages, concerto for clarinet and orchestra (world premiere)
Works commissioned by the Orchestre de la Suisse Romande, the Orchestre national du Capitole de Toulouse, the Tokyo Symphony Orchestra and the São Paulo State Symphony Orchestra.
Gabriel Fauré
Requiem, for soprano, baryton, choir and orchestra Op. 48
---
the music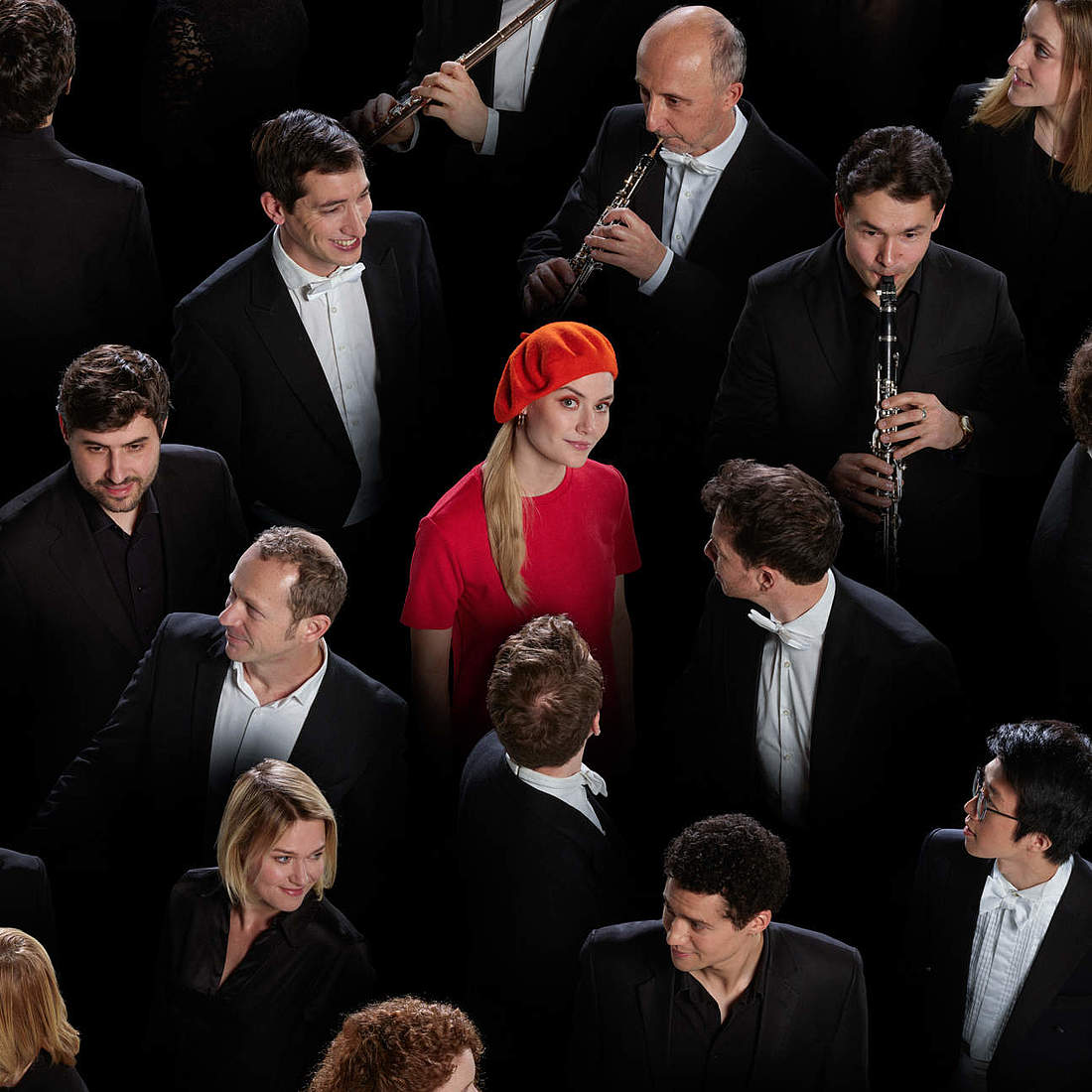 Designed, in the words of the composer, as a "Lullaby of death", Fauré's soft and soothing Requiem will be preceded by the Apparitions that György Ligeti composed as soon as he moved to the West, when he took refuge in Vienna after the Hungarian anti-communist revolt in 1956. In this work, he radicalizes the serial technique by a total destruction of intervals, creating a world of extremely complex musical intertwinings leading to a troubled and mysterious sound universe. Influenced by the seductive Nocturnesof the English painter Whistler, Debussy composed his Trois Nocturnes for orchestra, the second of which, Fêtes, describes a fantasized July 14, crossed by a chimerical and colorful procession. Flagship evening for our two artists in residence with the eagerly awaited world premiere of a work composed especially by Michael Jarrell for clarinetist Martin Fröst which will seal the meeting of a recognized composer and an extraordinary virtuoso.
Streaming
This concert is broadcast on the 11.10.23 on Espace 2 in the radio program Plein Jeu (8pm), produced by Mitsou Carré and Daniel Rausis, and is available for streaming after broadcast on
---
---
the venues