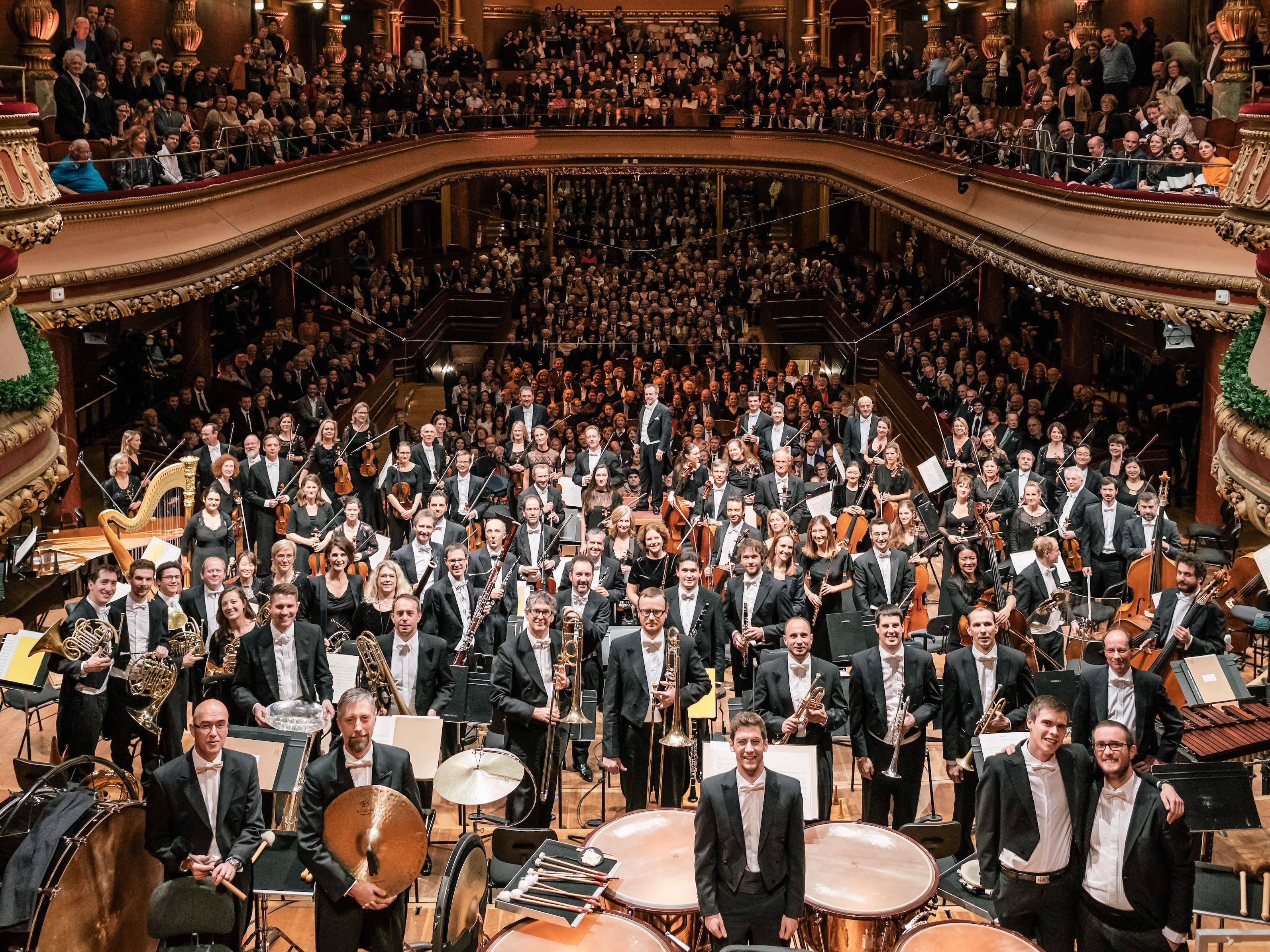 A Royal Hall just like the figure to whom the Victoria Hall was dedicated, Queen Victoria!
Built between 1891 and 1894 and with a fine art facade, Victoria Hall is a true work of art. After suffering a fire in 1984, the Victoria Hall was restored with the addition of a contemporary work by Dominique Appia. On the ceiling, you can find personalities linked to the history of the building, such as Ernest Ansermet, founder of the OSR and even administrative advisor Claude Ketterer. Every detail is truly a masterpiece – restraint is not part of the hall's vocabulary! Thanks to the acoustic qualities appreciated by music lovers, the hall is today dedicated to classical music and big names in the world of chanson, jazz and world music.

Rue du Général-Dufour 14 1204 Genève+41 (0) 22 345 67 89
how to get here ?
bus/tram stop
Cirque: 1 | 2 | 15 | 19 / Place Neuve: 12
public parking
Plainpalais
practical information
Access for disabled people :
The Victoria Hall has 8 places for disabled people. They are situated behind the boxes, close to the stage. Everything is at ground level when using the lift which is large enough to welcome wheelchair users. Acess is via the stage door: Rue Hornung 8, 1204 Genève.
There is free access to evening concerts for disabled people and one accompanying person, by reservation only on: 022 807 00 00, subject to availability.
Programme
Find the programme and subscriptions related to this place