Théâtre de Beaulieu
Lausanne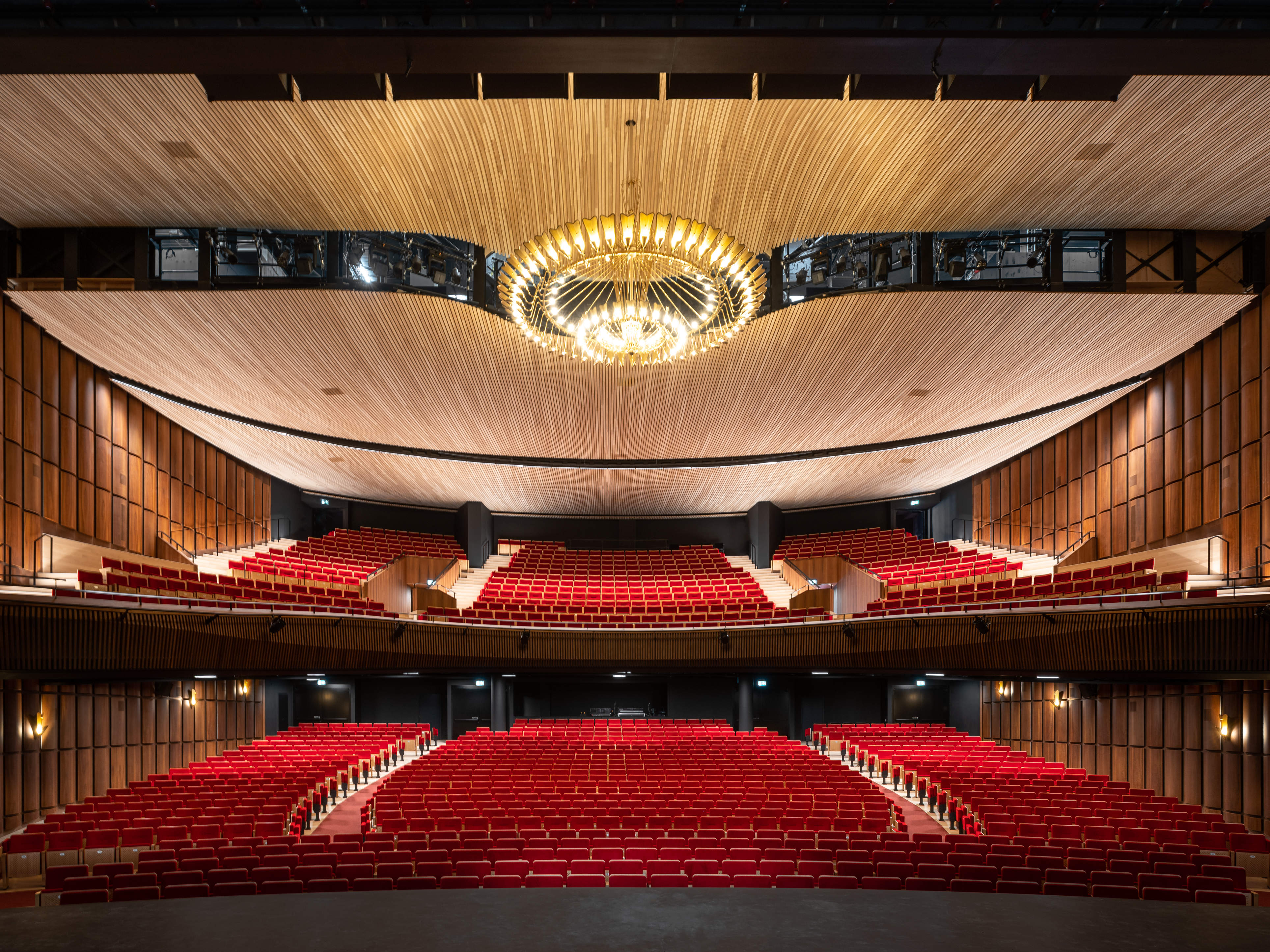 The Théâtre de Beaulieu, the largest theatre in Switzerland, first opened its doors on 19 November 1954. At that time in Lausanne, it was what the Olympia is to Paris: a symbolic venue where the most striking stars of the second half of the twentieth century were always to be found on its stage. The research for creating this hall was entrusted to the architect Marcel Maillard. On the evening of its grand opening, the Orchestre de la Suisse Romande took to the stage under the baton of its conductor at the time, Ernest Ansermet, with the assistance of pianist Clara Haskil. At the end of the concert, the chief conductor of the OSR publicly gave his unreserved approval to this theatre, praising in particular its acoustic qualities and the elegance of its proportions.
The theatre, under renovation since the summer of 2019, reopens its doors in September 2022. Audiences will enjoy even greater comfort and optimal reception conditions for national and international productions.
It now has 1,623 seats. All stage technology has been updated, including the installation of a motorised technical grill and a lighting bridge in the ceiling. The acoustics of the hall were also the subject of a specific study and a concept was developed with acoustic engineer Eckhard Kahle, from Kahle Acoustics. The shape of the new ceiling, raised for greater sound amplitude, the creation of a conch to accommodate the orchestras as well as the installation of active acoustics in the hall, will allow its acoustic potential to resound in full
Avenue des Bergières 10 1004 Lausanne+41 (0) 21 643 99 99
how to get here ?
bus/tram stop
Bus 2 | 21 : Beaulieu / Bus 2 | 3 | 20 | 21 : Beaulieu-Jomini / Bus 4 : Ecole Commerce (5-10 minutes by foot)
practical information
Access for people with reduced mobility:
The Beaulieu site is fully accessible for people with reduced mobility. The rooms are located in different buildings, which means that there are various means of access. The Event Manager will be able to provide the event organiser with the best means of access according to the needs and possibilities directly on the Théâtre de Beaulieu site, by telephone: +41 (0) 21 643 99 99 or by e-mail: accueil@beaulieu-lausanne.com.

Programme
Find the programme and subscriptions related to this place