Mozart for two pianos
Thursday
16.12.2021
19:30 — Victoria Hall
non-subscription concert
Grand Mécène
programme
Daniel Harding
direction
Martha Argerich
Maria João Pires
piano
Wolfgang Amadeus Mozart
Concerto for two Pianos and Orchestra No 10 in E flat major, KV 365
Gustav Mahler
Symphony No 1 in D major, the 'Titan'
---
the music
Composed by Mozart in 1779 to be played by himself and his sister, the performance of the Concerto for Two Pianos in E flat major will bring together two of the world's piano stars in a much-anticipated duet.
In this playful score, the two soloists have equal parts, which demand great virtuosity. The orchestral treatment is influenced by what Mozart heard in Mannheim and Paris, and the work is brilliant and well written. Its rarity in concert performances is due to the presence of two soloists that must be considered, and the provision of a second concert piano.
This First Symphony, the so-called ̍'Titan', is not a trial run for Gustav Mahler, as he enters the rather closed world of the great symphonists. His whole world is here: the colour of his childhood spent in Bohemia, the reminiscence of popular songs (Frère Jacques), military parades, the sounds of nature, the irony and the roar of the world in an exceptional fanfare. The subtitle 'Titan' comes from the novel written in 1803 by Jean-Paul Richter in which a young hero sets out to find himself.
If the prospect of uniting the great pianists Argerich and Pires on stage is not enough to tempt you, listen also to this extract from the third movement of Mahler's first symphony. Of course no performance is ever the same, not least this one conducted by Jonathan Nott and recorded for Espace 2 on 25.01.2017.
---
---
the venues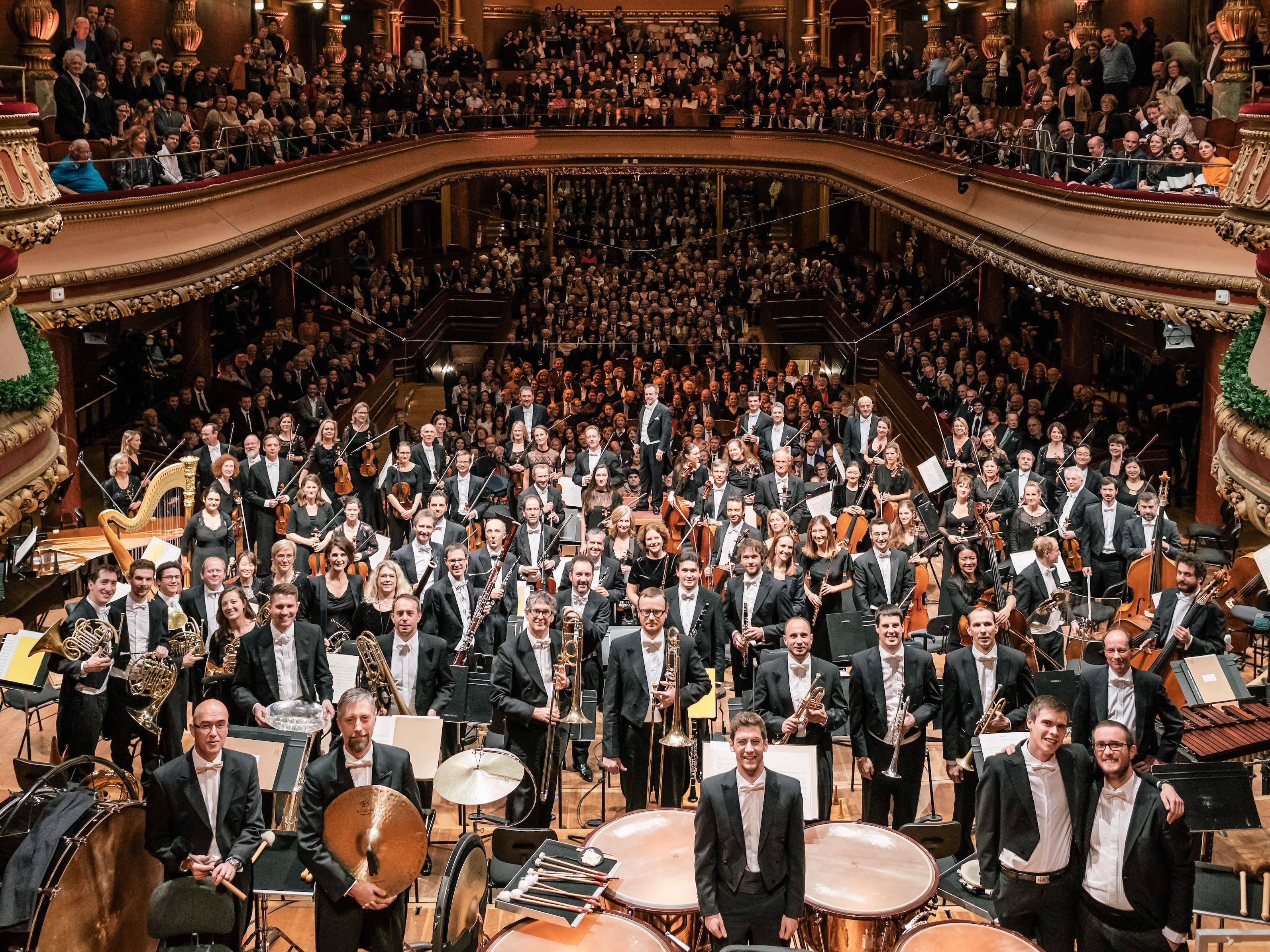 Victoria Hall