Soloists in the spotlight
Thursday
03.02.2022
19:30 — Victoria Hall
series O
programme
Jonathan Nott
conductor
Simon Sommerhalder
oboe
Michel Westphal
Clarinette
Afonso Venturieri
Basson
Jean-Pierre Berry
Cor
Maurice Ravel
Menuet Antique, for orchestra
Wolfgang Amadeus Mozart
Sinfonia concertante for oboe, clarinet, horn and bassoon in E flat major KV 297b
César Franck
Symphony in D minor, for large orchestra
---
the music
The Menuet Antique dates from Maurice Ravel's twentieth birthday, and he would write a version for orchestra almost thirty-five years later. The early influence of Chabrier is evident in this work, which foreshadows the 'classicism' of other Ravel works.
Meanwhile, the long controversy surrounding Mozart's Sinfonia Concertante for wind instruments is far from over. Mozart had indeed composed a work of this kind in 1778 during his stay in Paris. A victim of scandal, piece was however not performed and the manuscript was lost. A copy was found in the papers of a German musicologist in 1905, but its authenticity remains in question to this day. The work is nevertheless splendid and harbours treasures of melody and expression.
Strongly disturbed by the Revolution, the evolution of music in France did not happen through the symphony as was the case in Germany. With his Symphony in D minor, premiered twenty years after the Franco-Prussian War, the naturalized Belgian composer César Franck gave France a breathtaking work based on the French and Germanic traditions as a symbol of a fragile peace regained before the catastrophe of 1914.
---
---
the venues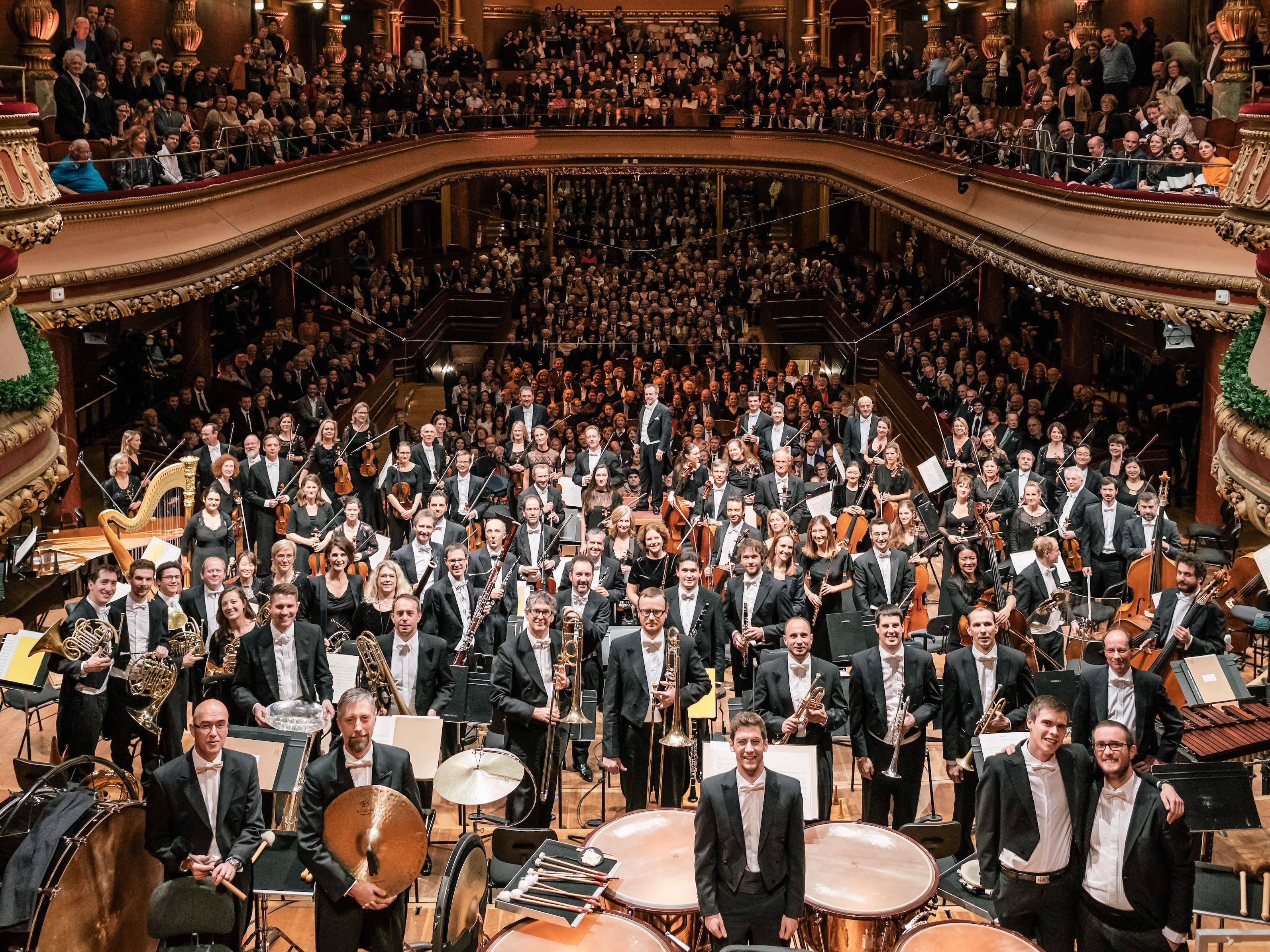 Victoria Hall