Veils & Shadows
Salome, Dance of the Seven Veils
Wednesday
24.05.2023
19:30 — Victoria Hall
Series O
Mécène
Thursday
25.05.2023
19:30 — Victoria Hall
Series S
Mécène
programme
Jonathan Nott
conductor
Asmik Grigorian
soprano
Quatuor TANA
string quartet
Yann Robin
Shadows III, Concerto for string quartet and orchestra
(Commissioned by OSR – World premiere)
Richard Strauss
Salome, Dance of the Seven Veils TrV 215, Op. 54
Vier letzte Lieder, for soprano and orchestra TrV 296
---
the music
Nourished by the science fiction literature and horror films that have always fascinated him, French composer Yann Robin will finish his 2019-20 residency, with a postponed performance of Shadows III, a concerto for string quartet and orchestra commissioned by the OSR. This new work is a continuation of his Shadows cycle, representing an extension and recontextualization of its main elements.
The climax of Richard Strauss's opera, the Dance of the Seven Veilsfrom Salome, fascinates us with its orientalist tones and its strong sensuality bathed in a particularly lush orchestration.
Composed at the very end of his life during his exile in Switzerland after the Second World War, Richard Strauss's Vier letzte Lieder form the sumptuous farewell of an old man to his culture, to his work and to his life. This cycle, with its overwhelming twilight beauty, has been a favourite with singers and audiences since its posthumous premiere in London in 1950.
Interview
At the beginning of the season, we asked the soprano Asmik Grigorian to tell us a few words about the Vier letzte Lieder that she will perform with the OSR and Jonathan Nott:
In three words, can you describe the Vier letzte Lieder that you will perform?
"The Four Last Songs of Strauss is one of the most beautiful things ever written: Loneliness, Longing, Life."
Are you looking forward to playing with the OSR again?
"I have a wonderful memory of our last concert together. It was a true joy to make music with such incredible musicians!"
Streaming
This concert is recorded and broadcast on the 24.05.23 on Espace 2 in the radio program Plein Jeu (8pm), produced by Mitsou Carré and Daniel Rausis, and is available for streaming after broadcast on
---
---
the venues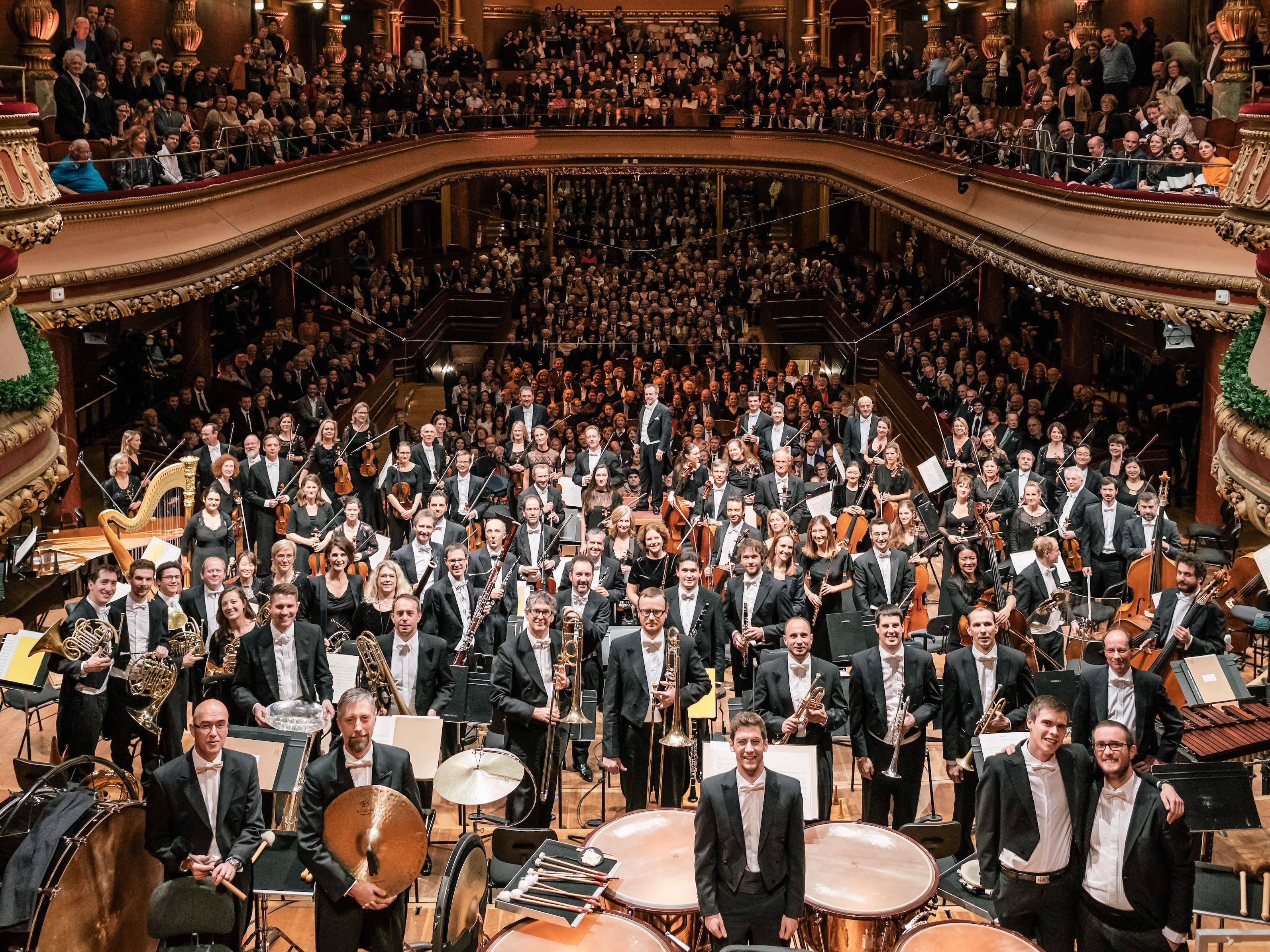 Victoria Hall