Tribute to Armin Jordan
Thursday
23.09.2021
19:30 — Victoria Hall
series S
Grand Mécène
Sponsor
programme
Stefan Blunier
conductor
David Fray
piano
Arthur Honegger
Pacific 231, mouvement symphonique No 1 pour grand orchestre
Francis Poulenc
Concerto for piano and orchestra
Nikolaï Rimski-Korsakov
Shéhérazade, symphonic suite op. 35
---
the music
Sheherazade, Rimsky-Korsakov's picturesque suite, has been one of the orchestra's favourite works since its creation. It was on the programme of the very first concert of the OSR, as well as on its 50th anniversary, and was recorded several times under the prestigious batons of Ernest Ansermet and Armin Jordan, to whose memory this concert is dedicated.
Arthur Honegger, the most French of Swiss composers, is also closely linked to the OSR; the orchestra regularly played his works as they were completed. Pacific 231, dedicated to Ernest Ansermet, is a hymn to speed and to the splendid locomotive that ran at full steam on the French network; it is also a fantastic rhythmic study that fascinated Shostakovich.
Known for his luminous interpretations of Bach and Mozart, David Fray presents Francis Poulenc's Piano Concerto, a work demolished by the formidable pen of the Geneva critic Aloys Mooser following its French première in 1950. Today however, his deliberately old-fashioned and nostalgic neoclassicism is more atuned to our times and never ceases to charm us.
To whet your appetite before this magnificent opening concert of the season, listen to an extract of Rimski-Korsakov's Shéhérazade recorded by the OSR with director Kazuki Yamada on 29.06.2014 for Espace 2.
---
the artists
---
the venues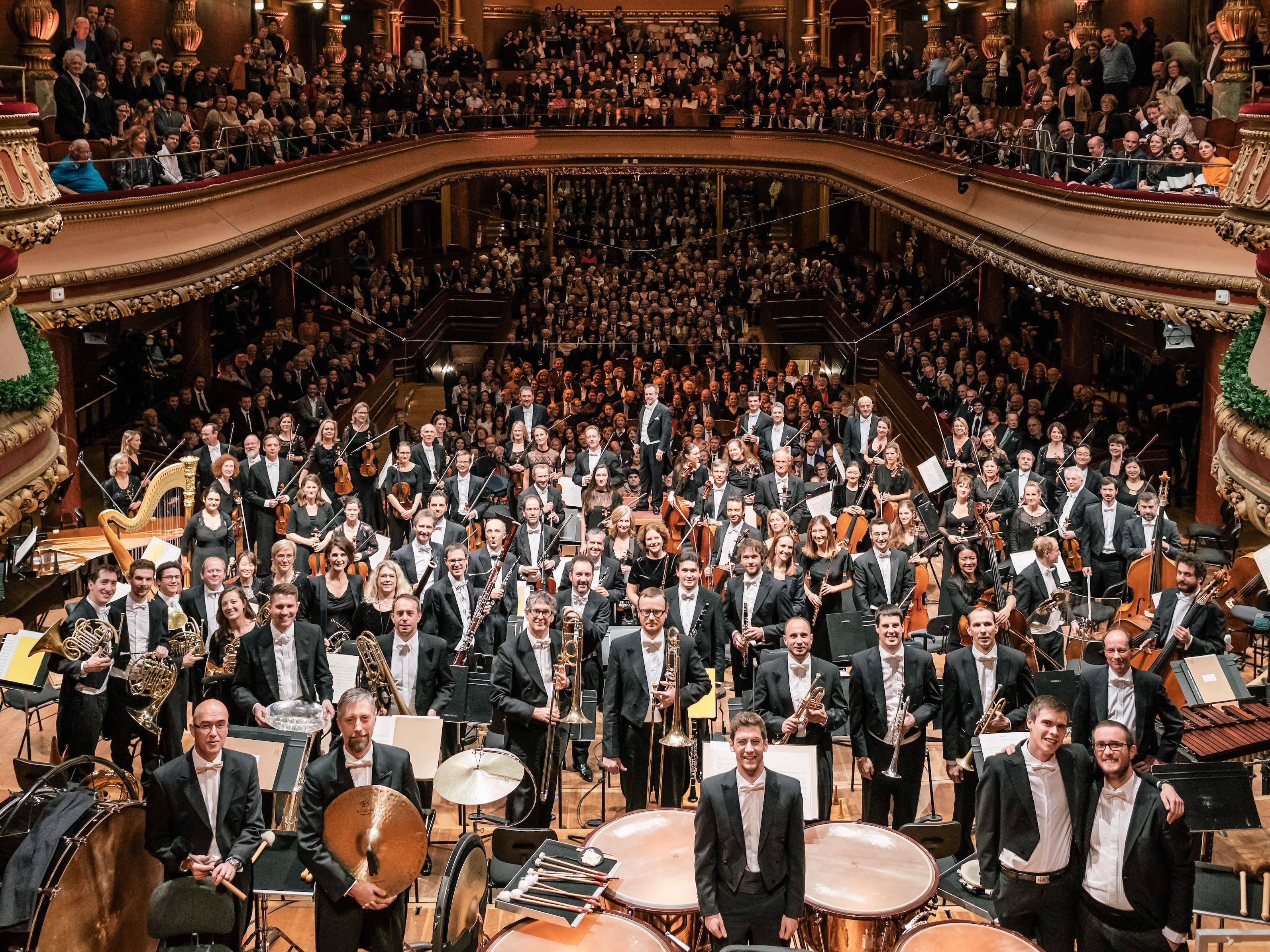 Victoria Hall