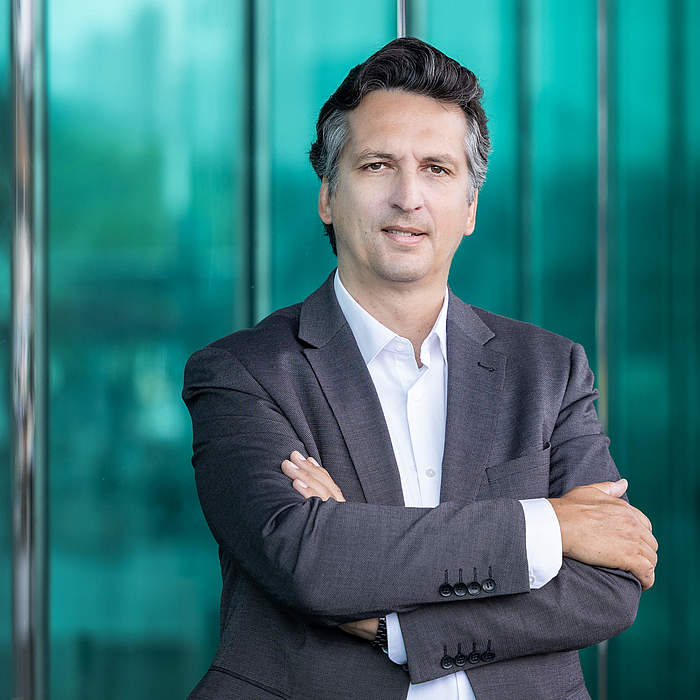 Michael Sanderling has been conductor of the Luzerner Sinfonieorchestrer (Lucerne Symphony Orchestra) since 2021, after having been conductor of the Dresdner Philharmonie from 2011 to 2019. As principal or guest conductor, he works with prestigious ensembles: the Dresdner Philharmonie (the Dresden Philharmonic), the Berliner Philharmoniker (the Berlin Philharmonic), the Tonhalle-Orchester Zürich, the Concertgebouworkest (the Royal Concertgebouw Orchestra), the Orchestre de Paris, the NHK Symphony Orchestra in Tokyo, the Orchestra Sinfonica Giuseppe Verdi di Milano, the St. Petersburg Philharmonia, the Seattle Symphony, among others.
Michael Sanderling was born in Berlin into a musical family. At the age of 20, he became principal cellist of the Gewandhausorchester Leipzig (the Leipzig Gewandhaus Orchestra), then of the Rundfunk-Sinfonieorchester Berlin (the Berlin Radio Symphony Orchestra). He then embarked on a brilliant career as a soloist in Europe and the United States. At the same time, he returned to the Hans Eisler College of Music in Berlin as a professor. He then taught at the College of Music and Performing Arts in Frankfurt. In 2000, he took the conductor's chair for the first time. Coming from a family of conductors, this new passion never left him, and in 2010 he gave up his career as a cellist.
Apart from his engagement with the Luzerner Sinfonieorchestrer (Lucerne Symphony Orchestra), Michael also recently performed with numerous orchestras such as the BBC Scottish Symphony Orchestra, the Orchestra Sinfonica Giueseppe Verdi di Milano, the Orchestra Sinfónico do Porto, the Iceland Symphony Orchestra, the Frankfurter Opern- und Museumsorchester (the Frankfurt Opera House and Museum's Orchestra), and the Konzerthausorchester Berlin, among others.
Michael Sanderling teaches at the Hochschule für Musik und the Darstellende Kunst in Frankfurt (the Frankfurt University of Music and Performing Arts) and regularly works with youth orchestras such as the Bundesjugendorchester (the National youth orchestra of Germany), the Junge Deutsche Philharmonie (the Young German Philharmonic) and the Schleswig-Holstein Festival Orchestra.