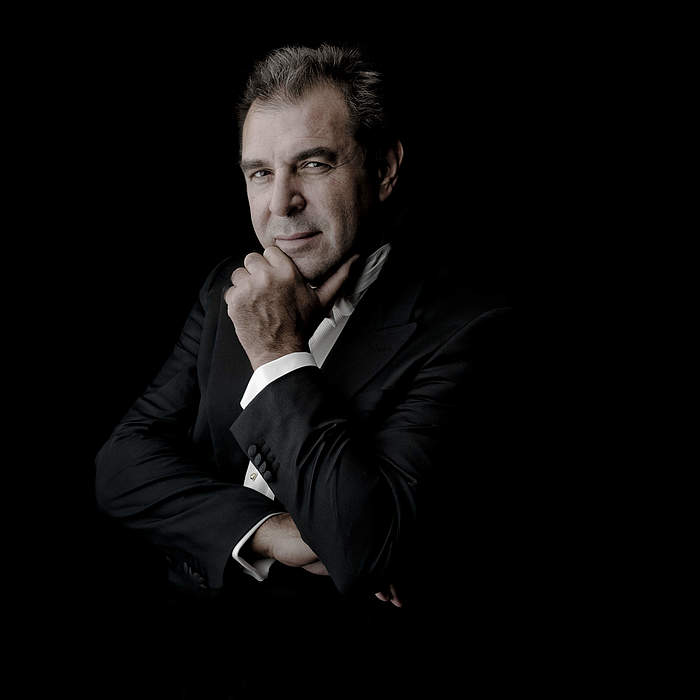 Born in Milan, Daniele Gatti studied music at the Conservatorio Giuseppe Verdi in his native city. A star even in his own country, he gave his first concert in Milan at 18, became musical director of the Accademia Nazionale di Santa Cecilia in 1992, and then of the Teatro Comunale Bologna in 1997. In April 2010, he was invited to Teatro alla Scala and returned regularly, notably in 2013 for the season's opening of La Traviata and in 2022-23.
He is Music Director of the Orchestra Mozart, Artistic Advisor of the Mahler Chamber Orchestra and Chief Conductor of the Teatro del Maggio Musicale Fiorentino. From 2024 he will be Chief Conductor of the Sächsische Staatskapelle Dresden.
He was Music Director of the Teatro dell'Opera di Roma and he previously held prestigious roles at important musical institutions like the Royal Philharmonic Orchestra, the Orchestre National de France, the London Royal Opera House, Opernhaus Zürich and the Royal Concertgebouw Orchestra in Amsterdam.
He has had a brilliant career as a conductor, always at the service of composers. "What is important is to try to be in the head of the composer," he says. He has worked with many prestigious orchestras throughout Europe and conducted new productions including, Falstaff at Covent Garden, Parsifal at the opening of the Bayreuther Festspiele, the Metropolitan Opera, Elektra, La bohème, Die Meistersinger, and Il Trovatore at the Salzburger Festspiele.
Among his awards, Daniele Gatti received the prestigious "Premio Franco Abbiati" 2015 from the Italian music critics as best conductor and the Grand Official of Merit of the Italian Republic. In 2016, he was promoted to Chevalier de la Légion d'Honneur for his work as music director of the Orchestre National de France. He has also recorded various albums with the Sony Classical, RCO Live and C Major labels.