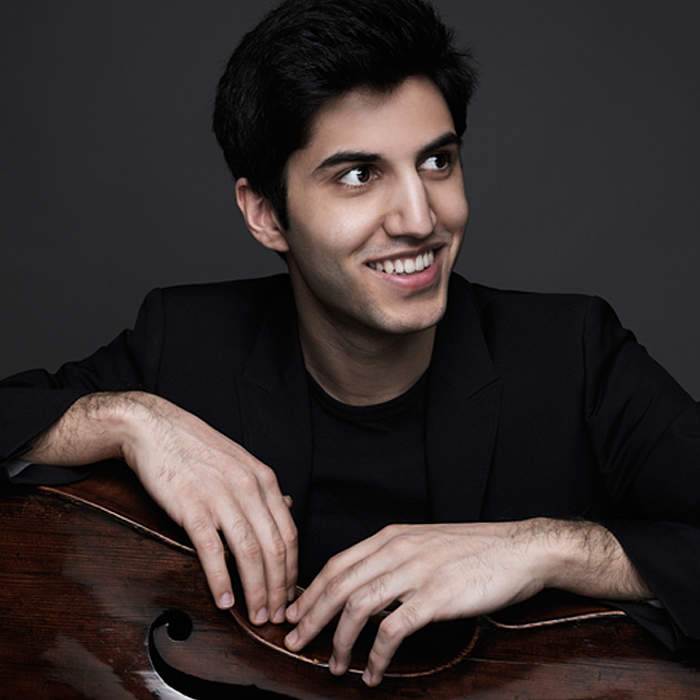 Kian Soltani's playing is characterised by a depth of expression, a charismatic stage presence and an ability to create an immediate emotional connection with his audience.
Born in Bregenz in 1992 into a family of Iranian musicians, he began playing the cello at the age of four. He then joined the Fachhochschule Nordwestschweiz in Basel at 12 He continued his studies at the Kronberg Akademy and the Internationale Musikakademie in Liechtenstein. Winner of the International PauloCello Competition in Helsinki in 2013, he launched an international career, confirmed in 2017 by the Bernstein Award, the Credit Suisse Young Artist Award and the signature on Deutsche Grammophon.
Now invited by the most prestigious conductors, orchestras and festivals, he has been propelled from a rising star to one of the world's greatest musicians. The 2021-22 season will see him in Europe and the United States for numerous concerts, including a West-Eastern Divan Orchestra and Barenboim tour.
Kian Soltani sees himself as 'a Persian Austrian', plays the music of countless Western and Iranian composers, he even composes music himself and he is also a great fan of Oscar Peterson, films and cartoons, and plays the 1694 London Stradivarius on loan from a generous patron.