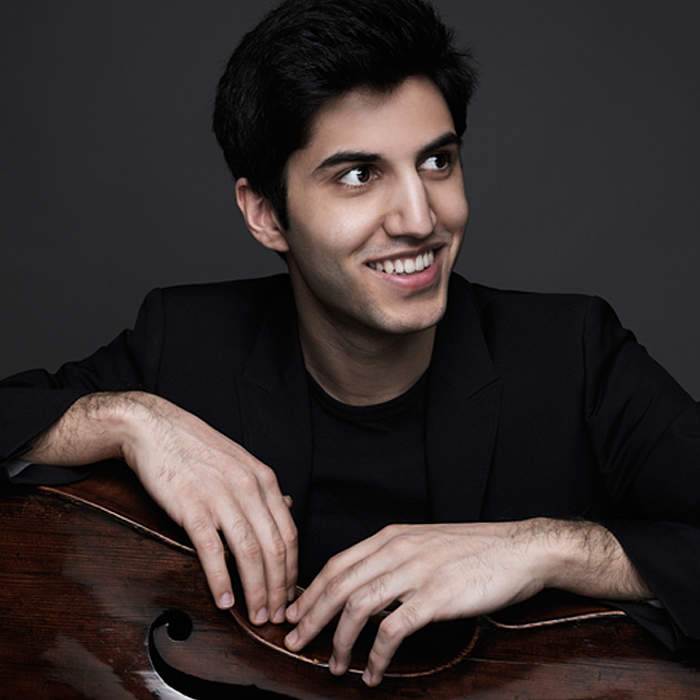 Born in 1992 in Bregenz, in Austria, into a family of Iranian musicians, he began playing the cello at the age of four. He then joined the Fachhochschule Nordwestschweiz in Basel at 12 He continued his studies at the Kronberg Akademy and the Internationale Musikakademie in Liechtenstein. Winner of the International PauloCello Competition in Helsinki in 2013, he launched an international career, confirmed in 2017 by the Bernstein Award, the Credit Suisse Young Artist Award and the signature on Deutsche Grammophon.
He is invited to play with exceptional musicians in Europe and the United States, in chamber music or with conductors such as Daniel Barenboim and Tugan Sokhiev, in the greatest halls such as the Wigmore Hall, the Pierre Boulez Saal or Carnegie Hall. He recently won Innovative Listening Experience Award at the coveted Opus Klassic Awards 2022, Germany's most prestigious classical music prize which honours outstanding artists and recordings, for his 'Cello Unlimited' album released back in October 2021.
In 2022-23 Soltani opens this season with many festival appearances including BBC Proms, Bregenz Festspiele, Rheingau Musik Festival, Vaduz Classic Festival, Tsinandali Festival, and Kronberg Festival. He continues to appear in other festivals throughout the year in Samobor Festival in Croatia, as well as Cello Biennale in Amsterdam. In between and following the festivals will be populated with his debut with Detroit Symphony Orchestra under the baton of Jader Bignamini, tour with Amsterdam Sinfonietta, and his return to Vienna Symphony and Festival Strings Lucerne in the Spring.
Kian Soltani plays "The London, ex Boccherini" Antonio Stradivari cello.