The Double
Wednesday
04.05.2022
19:30 — Victoria Hall
series S
programme
Bertrand de Billy
conductor
Marina Viotti
mezzo-soprano
Henri Dutilleux
Symphony No 2 for two orchestras, 'Le Double'
Ernest Chausson
Poème de l'amour et de la mer, (Poem of Love and the Sea) for voice and orchestra op. 19
Maurice Ravel
La Valse, a choreographic poem for orchestra
---
the music
A splendid programme of French music beginning with Henri Dutilleux's 'Le Double' Symphony, which Charles Munch conducted with the OSR in 1962, shortly after its première by the same conductor in Boston.
Its subtitle comes from its arrangement, in the manner of the ancient concerto grosso, with a small, intimate, secret group of musicians interacting with a large one. Polyrhythmic, polytonal, and spatially distributed sounds seasoned with various percussion instruments, this compositional cuisine produces dreams, magic, bewitchment and pure poetry.
A cultivated bourgeois who died prematurely from a stupid bicycle accident, Ernest Chausson left a series of very personal works in the "fin de siècle" spirit that saw the birth of Impressionism. Poème de l'amour et de la mer is one of his most striking creations in which the symbolism achieves a perfect match between the text and the music.
Recorded numerous times by the OSR, Maurice Ravel's La Valse is a tribute to the Viennese waltz that Ravel loved so much. However it is also the expression of the end of a world, that of the 19th century, forever engulfed in the horror of the Great War from 1914-18.
---
---
the venues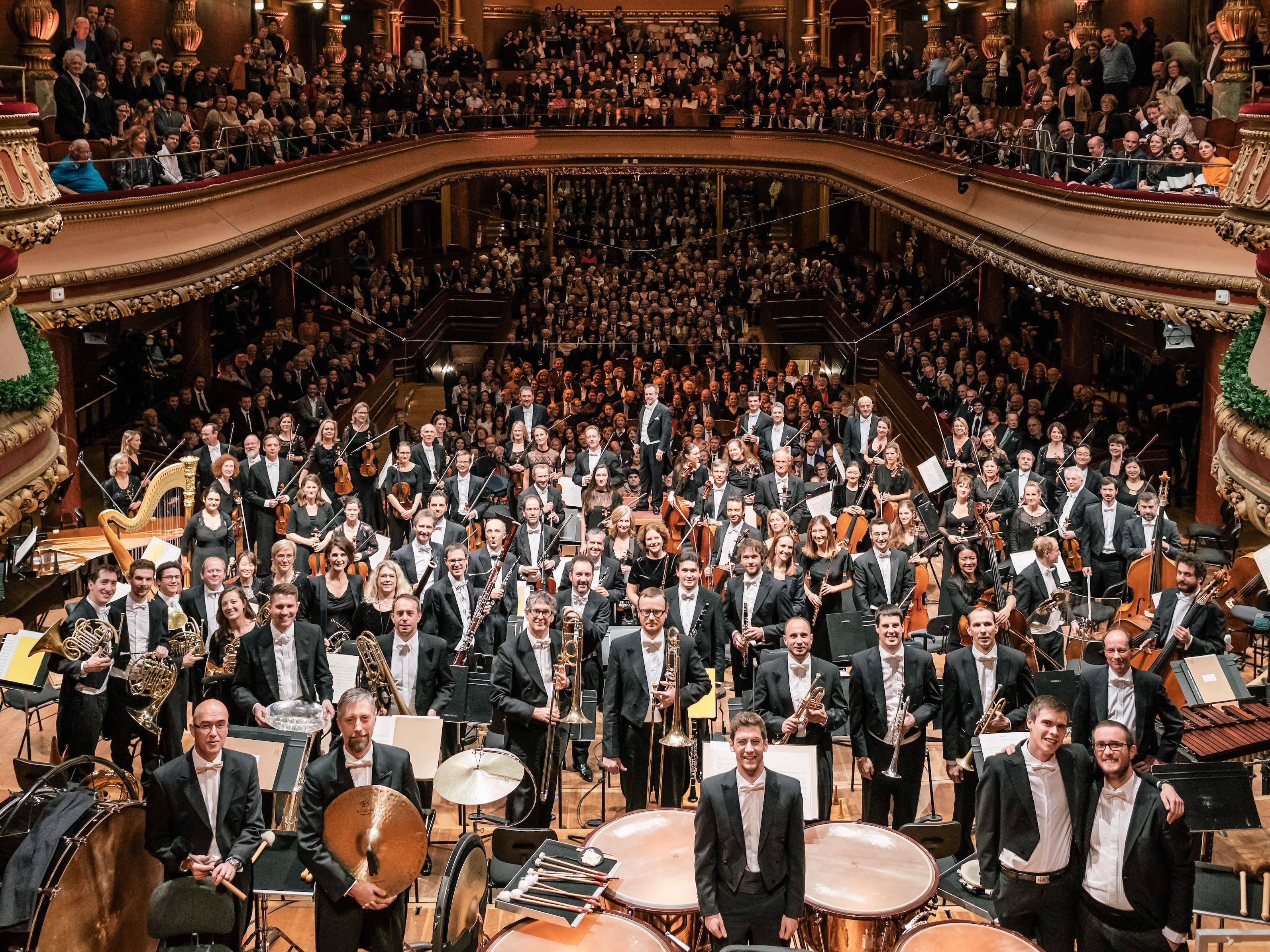 Victoria Hall