The mystical Péri
Wednesday
09.02.2022
19:30 — Victoria Hall
Series R
series R - spring
programme
Matthias Pintscher
conductor
Paul Dukas
Fanfare to precede 'La Péri', for brass solo
La Péri, poem for orchestra
Matthias Pintscher
Neharot, for orchestra (Swiss Première)
(Commissioned by the Suntory Foundation for the Arts, Los Angeles Philharmonic, Staatsoper Dresden, Orchestre de la Suisse Romande and the Orchestre Philharmonique de Radio France)
Sergeï Rachmaninoff
Symphonic Dances op. 45
---
the music
Paul Dukas' ruthlessness in judging his own works is well known. According to him, all his scores should have been destroyed. Yet he left masterpieces such as his opera Ariadne and Bluebeard, his symphonic poem The Sorcerer's Apprentice and his oriental ballet La Péri. First performed in Paris in 1912, it is based on a Persian tale about the Péris, rather evil magical beings who became sorceresses feeding on the perfume of flowers when they came into contact with Islam. This lavish ballet of disturbing sensuality is preceded by a vigorous and sparkling brass fanfare that forms a kind of solemn overture.
A violinist by training, Matthias Pintscher is the successor to Pierre Boulez as conductor of the Ensemble InterContemporain. He is also a leading composer and professor at the Juilliard School in New York. Commissioned jointly by the OSR, this will be the première of Neharot in Switzerland.
Caught off guard during a tour of the United States, the outbreak of World War II prevented Rachminoff from returning to Europe. It was at this time that he composed his final work, the powerful Symphonic Dances, a metaphor for the three ages of man. Weakened and ill, this great cigarette smoker died of lung cancer on 28 March 1943 in the house he had recently bought in Beverly Hills.
Enter into the magical world of the Péri with this short extract of Dukas' work recorded by the OSR and Armin Jordan on 27.10.1995 for Espace 2.
---
the artists
---
the venues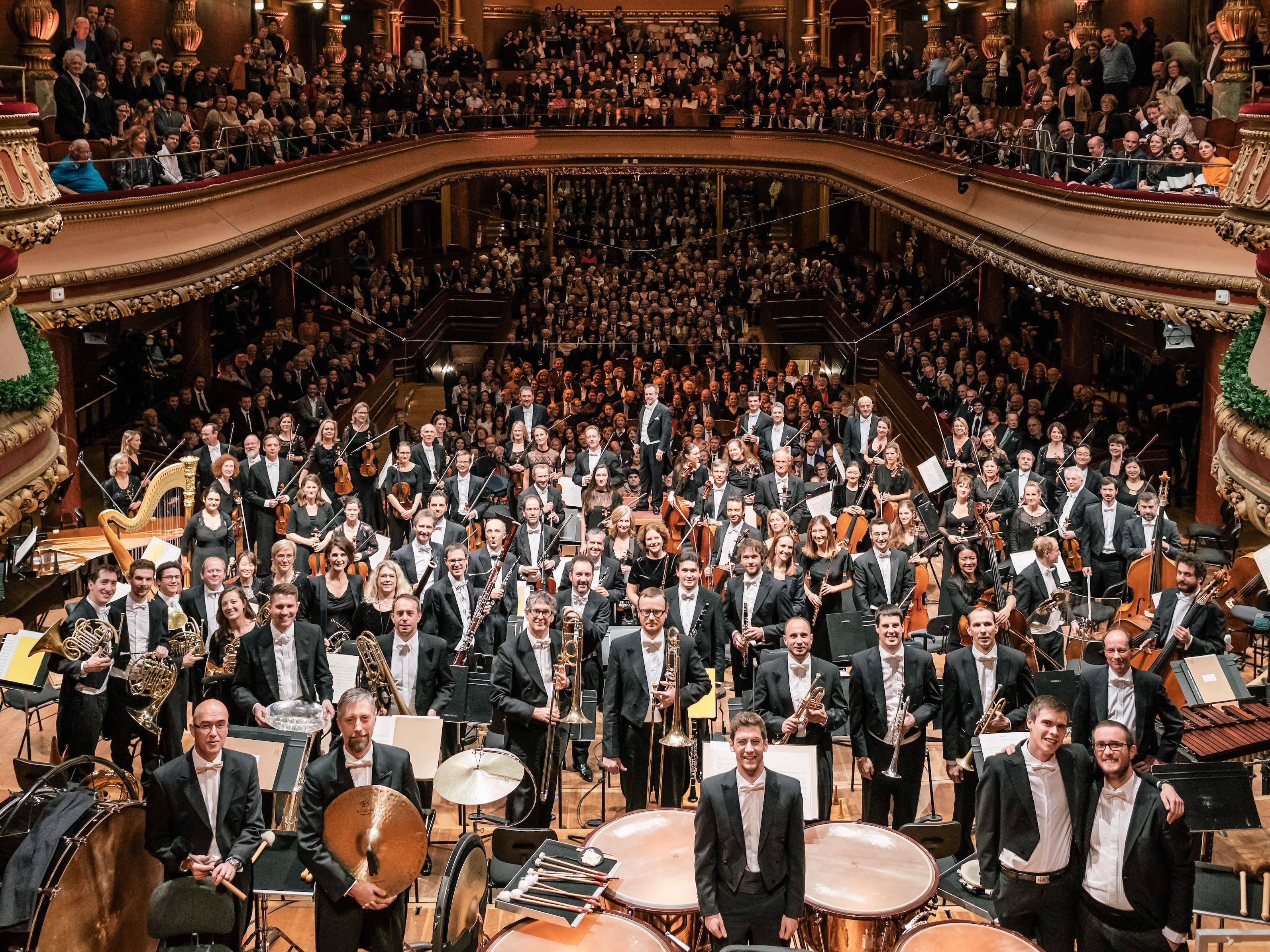 Victoria Hall