Annual Concert for the United Nations organisations
Sunday
24.10.2021
18:30 — Victoria Hall
programme
Samuel Barber
Adagio for strings
Antonín

Dvo

řá

k
Symphony No 9 in E minor op. 95, 'from the New World'
---
the music
Eschewing the development of new forms in Western music, Samuel Barber turned to traditional harmonies and forms. On the advice of Arturo Toscanini, he arranged a movement of his String Quartet in B minor into the Adagio for Strings. The work gained well-deserved fame, eventually overshadowing the original work.
The son of immigrants of Lithuanian origin, Aaron Copland is a perfect example of someone integrated into his new homeland while at the same time fostering a link between Europe and North America through his studies in Paris and New York. Written for the "king of swing", Benny Goodman, his now famous Clarinet Concerto blends various musical styles through his great writing skill.
In his Symphony 'from the New World' , Antonín Dvořák expresses a palpable sense of attraction for this new country, as seen through the eyes of Europeans at the end of the 19th century.
---
the artists
---
the venues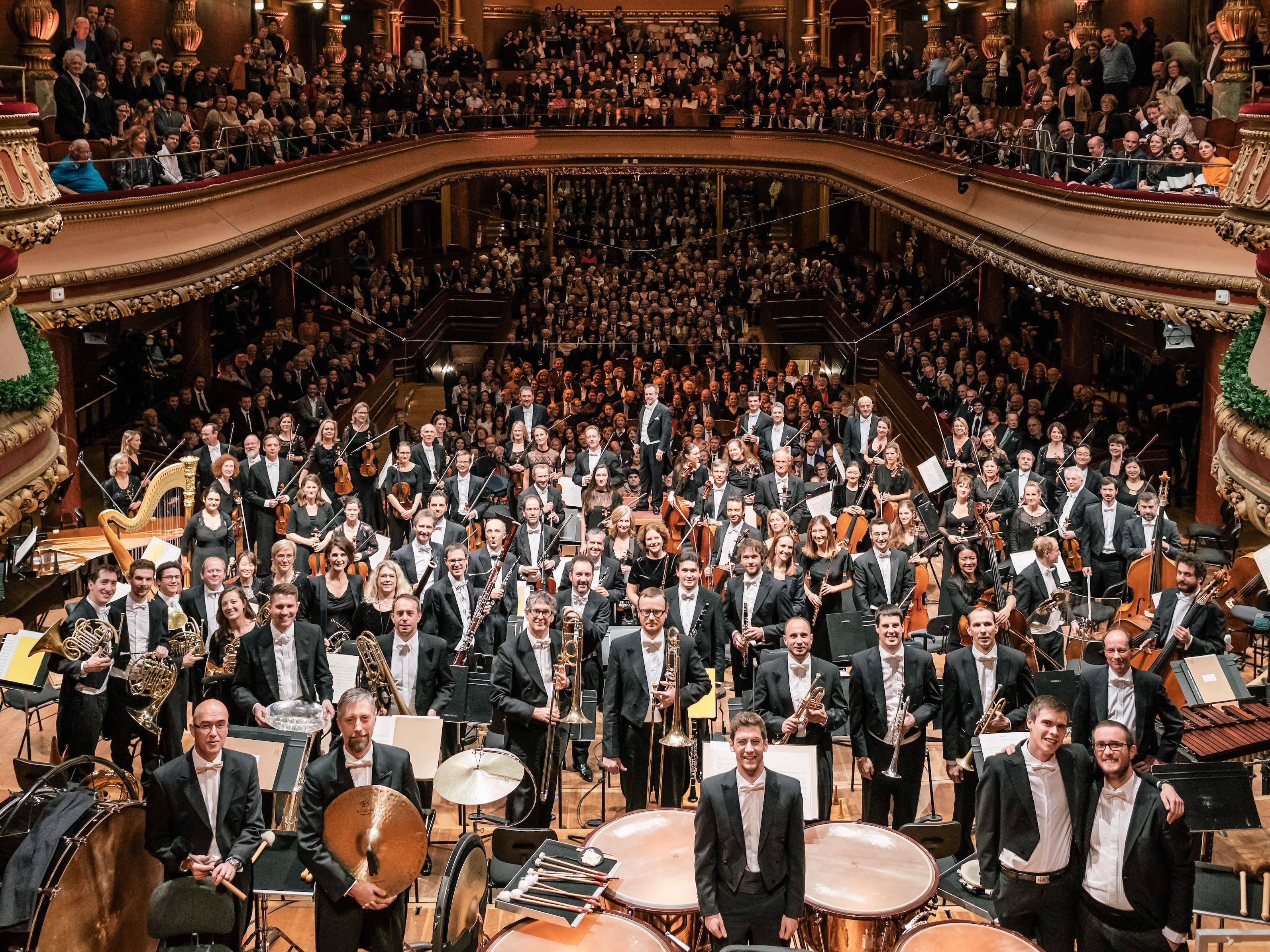 Victoria Hall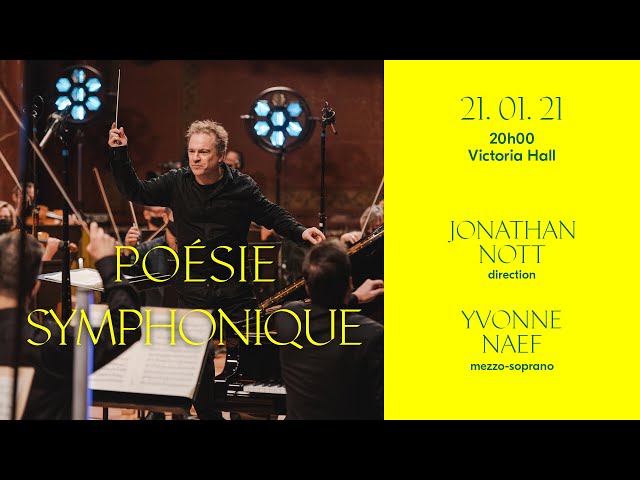 JONATHAN NOTT
Conductor
Yvonne Naef
mezzo-soprano
György Ligeti
Poème symphonique, pour cent métronomes

Johann Sebastian Bach
Komm süsser Tod (orchestration by Leopold Stokowski)

Gustav Mahler
Kindertotenlieder, for mezzo-soprano and orchestra
Recorded on 21 January 2021 at Victoria Hall, Geneva