America!
Sunday
18.09.2022
11:00 — Conservatoire de musique de Genève
Series Chamber music
Mécène
programme
Arthur Bonzon
Michel Maillard
Michael Tschamper
percussion
Wilhem Latchoumia
Deborah Lee
piano
George Crumb
Music for a Summer Evening (Makrokosmos III) for two amplified pianos and percussion
Steve Reich
Quartet, for percussion and pianos
---
the music
Between the radicalism of George Crumb and the repetitiveness of Steve Reich's music, American modernity arrives in quite different forms. Born on day of the infamous «black Thursday» stockmarket crash in 1929, George Crumb passed away in early 2022, leaving behind his scores just as exciting for the eyes (with their unique graphic notation and stage directions), ears (unusual instrumental timbres) and conscience (policital activism against the Vietnam War).
Meanwhile Music for a summer evening (Makrokosmos IV) takes us on an interstellar journey inside two pianos engineered to create multiple different sounds, and a diverse group of different percussion instruments. In his Quartet, composed in 2013 for 2 vibraphones and 2 pianos, Steve Riche takes motifs from his previous works, constantly reshuffling them in the spirit of something between jazz, pop or a distant influence of Debussy with the pulsating style and syncopation for which he is famous.
---
---
the venues
Conservatoire de musique de Genève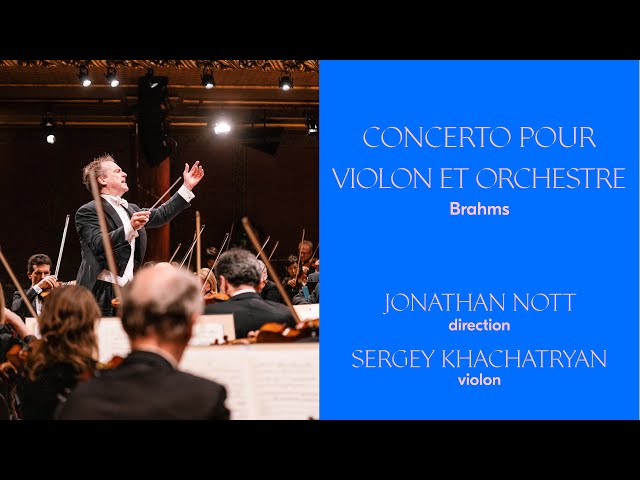 Jonathan Nott | Sergey Khachatryan
Concerto pour violon et orchestre
Recorded on 30 July 2020 at Victoria Hall, Geneva