76th Geneva Competition
Thursday
03.11.2022
19:00 — Victoria Hall
non-subscription concert
programme
Piano finale with the OSR
The finalists will choose from one of the following concertos:
Béla Bartók
No. 3
Ludwig van Beethoveen
No. 3 – No. 4 – No. 5
Johannes Brahms
No. 1
Franz Liszt
No. 1 - No. 2
Serge Prokofiev
No. 2 - No. 3
Maurice Ravel
G major
Camille Saint-Saëns
No. 2 - No. 4
Robert Schumann
Piotr Ilyitch Tchaïkovski
No. 1
---
the music
Created in 1939, the Geneva Competition is one of the most important international music competitions. Its mission is to discover, promote and support the best young musicians of the moment.
The list of prize-winners from past competitions speaks for itself: more than 800 references, including well-known artists such as Martha Argerich, Arturo Benedetti-Michelangeli, Victoria De Los Angeles, Alan Gilbert, Nelson Goerner, Friedrich Gulda, Heinz Holliger, Nobuko Imai, Melos Quartet, Emmanuel Pahud, Maurizio Pollini, Georg Solti, José Van Dam, Christian Zacharias, and Tabea Zimmermann.
The 76th Geneva Competition is dedicated to both the piano and composition. On 10 April, 40 candidates of 14 nationalities (14 women and 26 men) were pre-selected by a jury to participate in the 2022 Piano Competition. Eight of the 40 candidates will be selected in September for the semi-finals, which will be held in three parts: a solo recital, a chamber music accompaniment and the presentation of a personal project. At the end of this round, the jury will select three finalists who will play one of the proposed concertos with the Orchestre de la Suisse Romande, conducted by Marzena Diakun.
---
the artists
---
the venues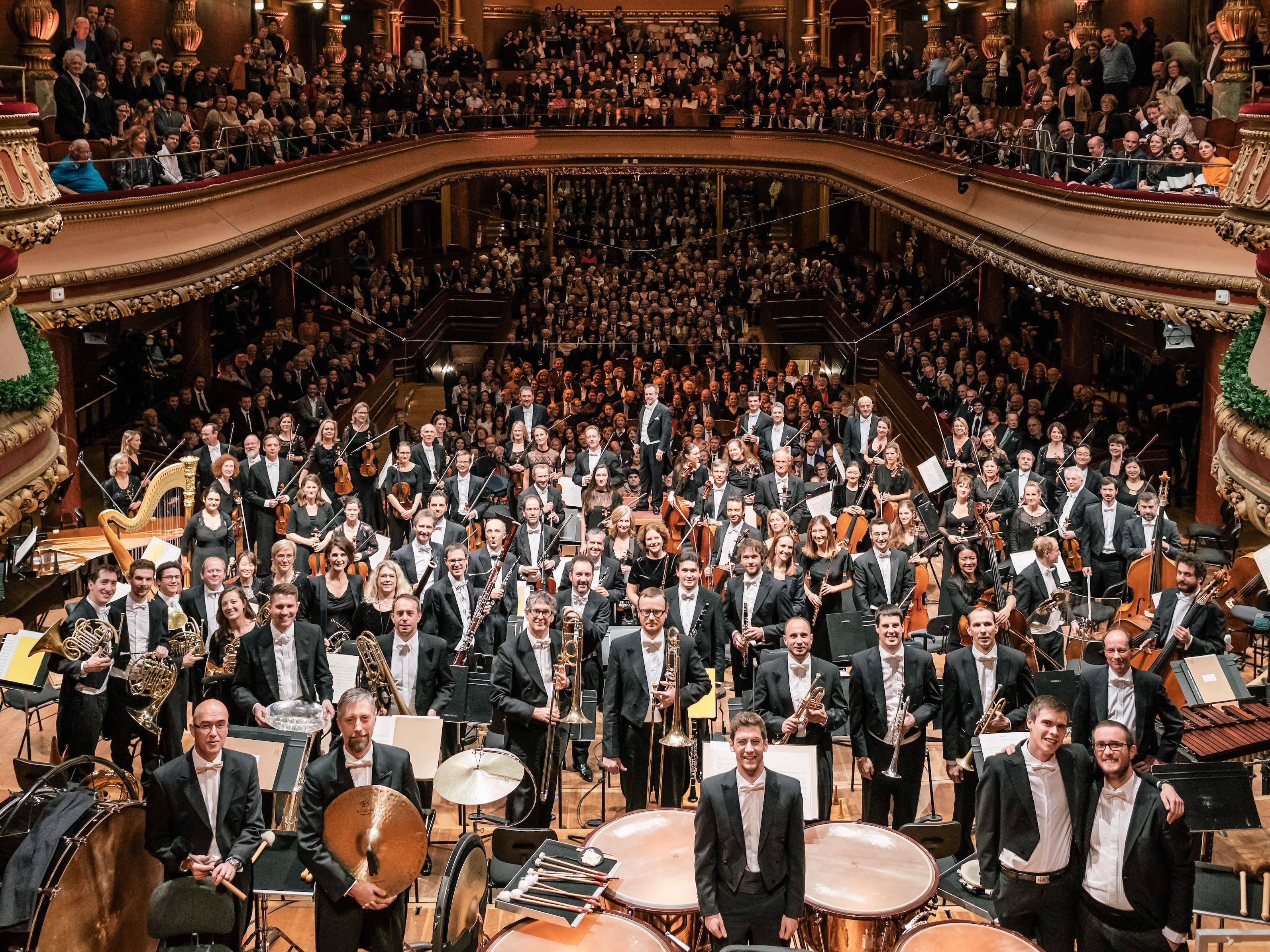 Victoria Hall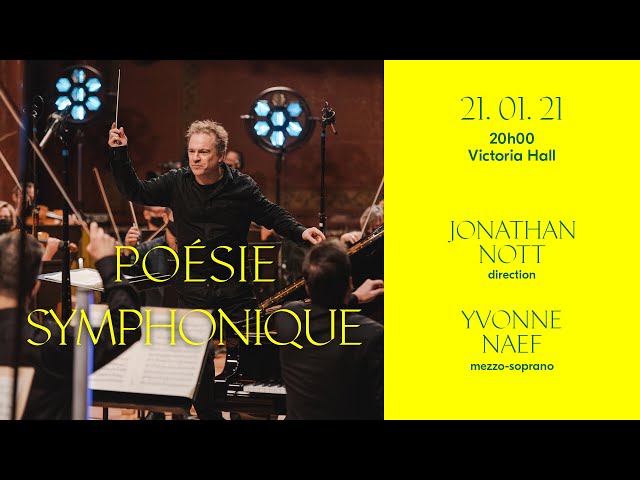 JONATHAN NOTT
Conductor
Yvonne Naef
mezzo-soprano
György Ligeti
Poème symphonique, pour cent métronomes

Johann Sebastian Bach
Komm süsser Tod (orchestration by Leopold Stokowski)

Gustav Mahler
Kindertotenlieder, for mezzo-soprano and orchestra
Recorded on 21 January 2021 at Victoria Hall, Geneva