A look back on the Festival OSR at Genève-Plage
Another success for this third edition! The Orchestre de la Suisse Romande is delighted to have been able to offer for the third time three beautiful evenings in the open air to a large audience, ready to start the 2022-23 season.
The Festival at Genève-Plage gave rise to three magnificent events in a superb atmosphere: a first classical concert conducted by Jonathan Nott with tuba player Ross Knight took place on Thursday evening. Who could forget Knight's encore of Fnugg, by Norwegian composer Oystein Baadsvik !
The next day, the audience was transported back to the 1920s with the screening of a silent film classic, Safety Last!, with Philippe Béran conducting the orchestra to music by Carl Davis.
Finally, Marc Perrenoud and his trio closed the festivities with a tribute to Michel Legrand, the great composer who set the music for such famous film masterpieces as Les Demoiselles de Rochefort and Les Parapluies de Cherbourg.
The concerts were given in a convivial atmosphere: blankets, deckchairs and picnics reminded most festival-goers of their holidays, delighted with this first event of the season!
see pictures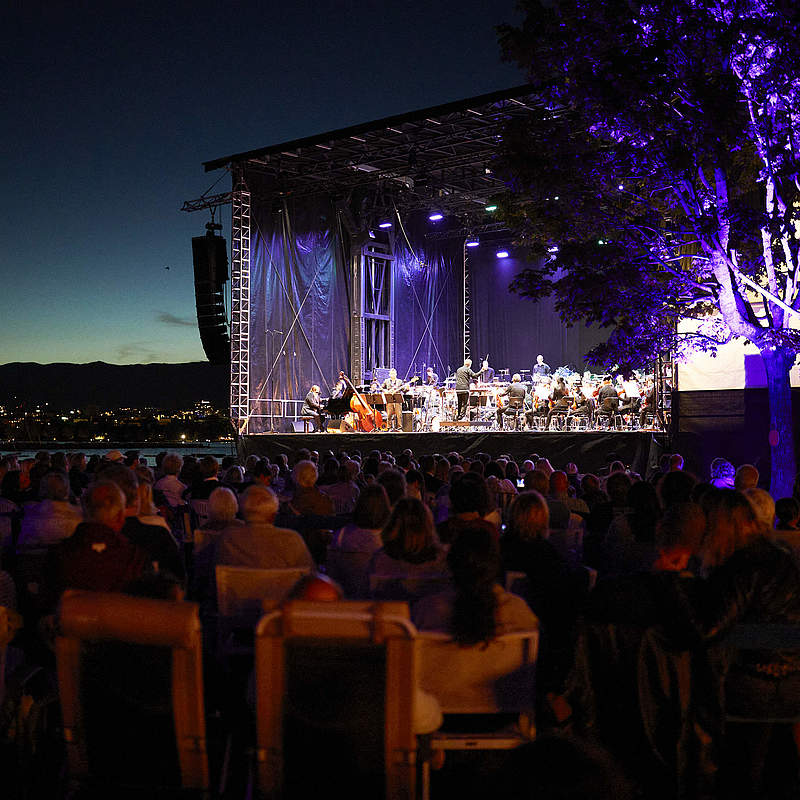 News list