Review of the tour in Udine, Ljubljana, Budapest and Brno
A wonderful welcome to the Janáček Festival!
The OSR came back from its tour delighted! After Udine, Ljubljana and Budapest with Jonathan Nott and Viktoria Mullova, the Orchestra headed for Brno, the city of the composer Leoš Janáček who gave his name to the Festival that has celebrated him every two years for the past 18 years. In this context, the musicians first accompanied the Grand Théâtre de Genève for the opera Katia Kabanova, then met up with the violinist Viktoria Mullova two days later for a final concert, conducted for these two dates by the Czech conductor Tomáš Netopil.
The reception was warm and the press praised the Orchestra!
Her interpretation[Viktoria Mullova's] of the technically and musically extremely demanding Shostakovich concerto was impeccable, the melancholic and lyrical themes deeply confessional and the fast and often tempestuous passages rendered in an energetic virtuoso display. The mature artist impressed the audience with her charisma and complete devotion to music. Her appearance was followed by a rendition of Strauss' tone poem, which showcased all the sundry qualities of this orchestra. Under Jonathan Nott's reliable baton, the brilliantly refined lines and orchestral colours created a memorable, masterful sonic experience.
From Slovenian Radio, ARS Programme, Anamarija Štukelj Cusma - translated from Czech.
Listen to the beautiful report by Serene Regard broadcast on Espace 2 after our return, which describes Katia Kabanova's opera, tells the background of the production and gives the floor to different protagonists of this tour.
Photo Credit Nagy Attilakicsi MÜPA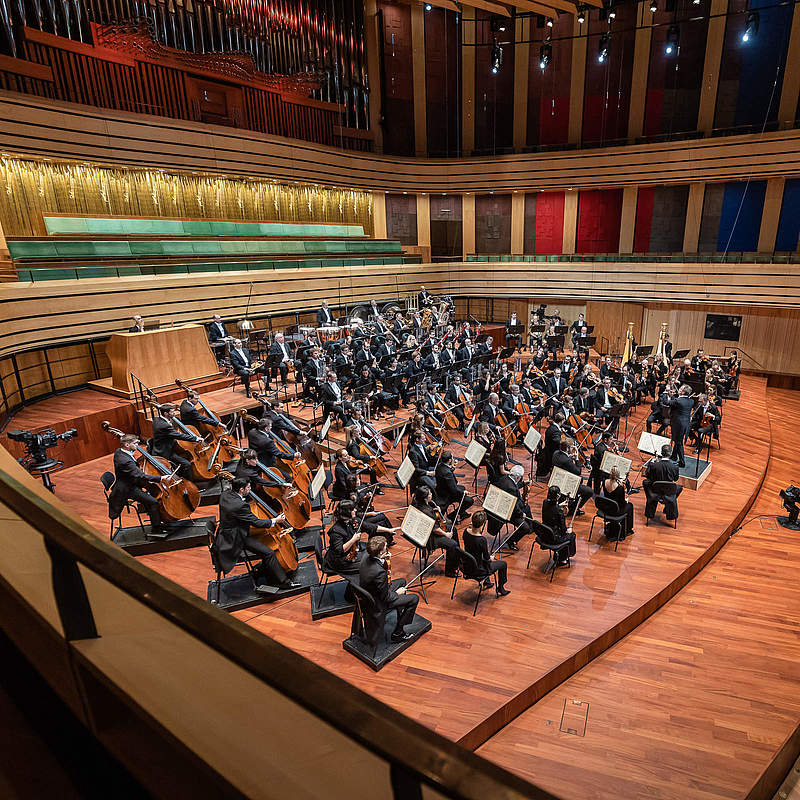 News list