New Onstage Dress Code
The gentlemen of the Orchestre de la Suisse Romande have renewed their wardrobe and are donning new suits for the start of the 2023 season. Made to measure by the Swiss company Bongenie, already a partner in the past, the suits have been designed to suit each musician, according to their instrument and their musical practice. Abandoning the traditional tails, this new ensemble strikes a balance between comfort and elegance.
From one instrument section to another, each instrumentalist has different needs. Thanks to the expertise and sensitivity of the designer, himself a great lover of classical music, every decision has been ergonomically thought through to design an outfit that can be adapted to the conditions and activity of each individual.
Say goodbye to ties, bows and lavalieres! The collar remains open so as not to interfere with the wind players' breathing, there are no cufflinks to avoid rubbing against the instruments, the length of the sleeves has been adjusted to the musicians' movements, the fabrics have been cut from natural, breathable materials, and a black shawl collar matches the silk stripes on the trousers. The new outfit has been brought up to date, as closely as possible to stage conditions. Laurent Issartel, a cellist with the Orchestra for 20 years, confirms: "The fabrics are pleasant and supple, making our movements and bowing easier. An essential added value!"
As for the choice of colour, fittings with different samples were carried out on stage alongside the musicians to compare the shades of black and ensure that the men's and women's outfits matched. The women were free to choose their own outfits, provided they met certain criteria.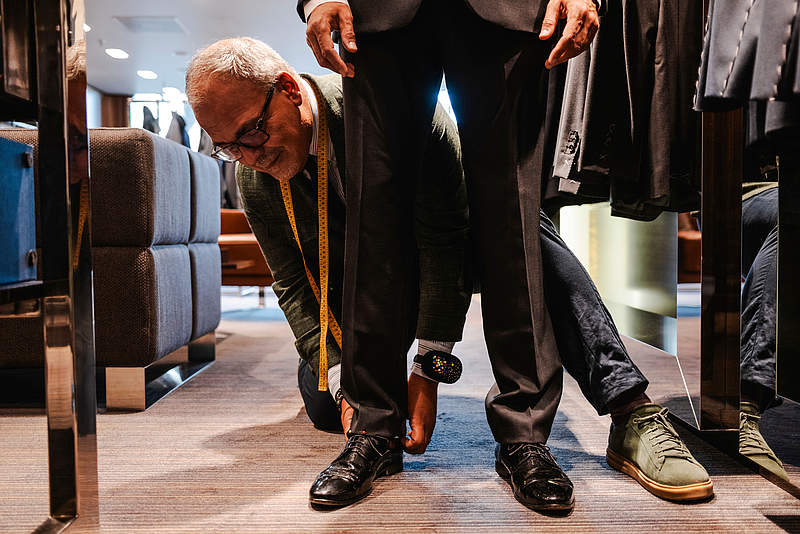 News list