L'OSR c'est vous ! Registration is open!
70 musicians will join the OSR to form a unique symphonic ensemble!
The Orchestre de la Suisse Romande is delighted to be forming "L'OSR c'est vous!" 70 musicians will join 25 members of the Orchestra to form a unique symphonic ensemble! After six months of rehearsals, they will share their passion with the public at the Fête de la musique on 23 June 2023 with a concert on the theme of dance. This orchestral experience represents a real opportunity for amateurs who will be able to rehearse with conductor Philippe Béran, alongside the musicians of the OSR.
"It was a great privilege for me to play alongside the musicians of the OSR, to exchange with them and to benefit from all their advice which will be very useful for the future. The Maestro also gave us a lot of energy to achieve this wonderful concert."*

This collaborative project confirms the OSR's desire to open up and include the Geneva population more in the history and life of the Orchestra, allowing for a rich and fruitful exchange for all members - amateurs and professionals - of this unique symphony ensemble.
"This project must be supported and I hope continued; it undoubtedly contributes to the influence and democratisation of classical music among a wide audience, with young (and not so young) amateur musicians probably being its best ambassadors. It also confirms the popularity and importance of the Orchestre de la Suisse Romande in the cultural offer of Geneva, Switzerland and even beyond."*
The production is open to all musicians from the age of 9, with a minimum of four years of instrumental practice. The selection of the 70 instrumentalists will be based on their applications, with the aim of creating an orchestra of different levels. The participants will benefit from the instrumental coaching of the members of the Orchestra and will play scores adapted to their level.
21 October 2022 : registration closes
*Participants of the 2021-22 edition
News list
5 stars in BBC Music Magazine!
14.09.2022
Latest press coverage of the OSR's album with Francesco Piemontesi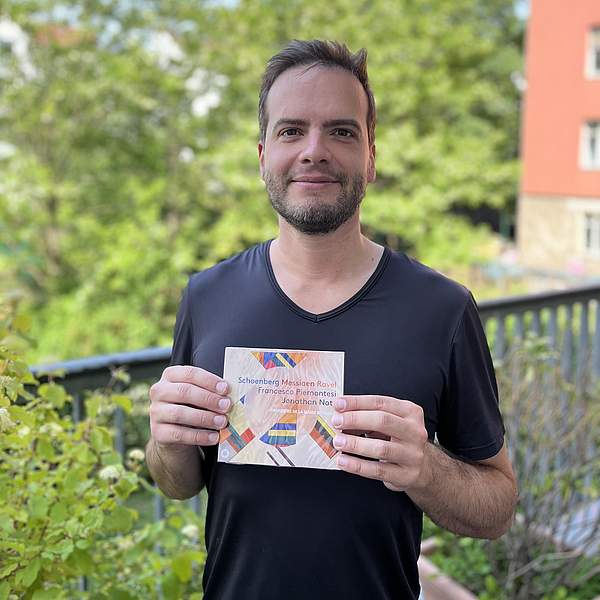 A look back on the Festival OSR at Genève-Plage
24.08.2022
Another success for this third edition! The Orchestre de la Suisse Romande is delighted to have been able to offer for the third time three beautiful evenings in the open air to a large audience, ready to start the 2022-23 season.