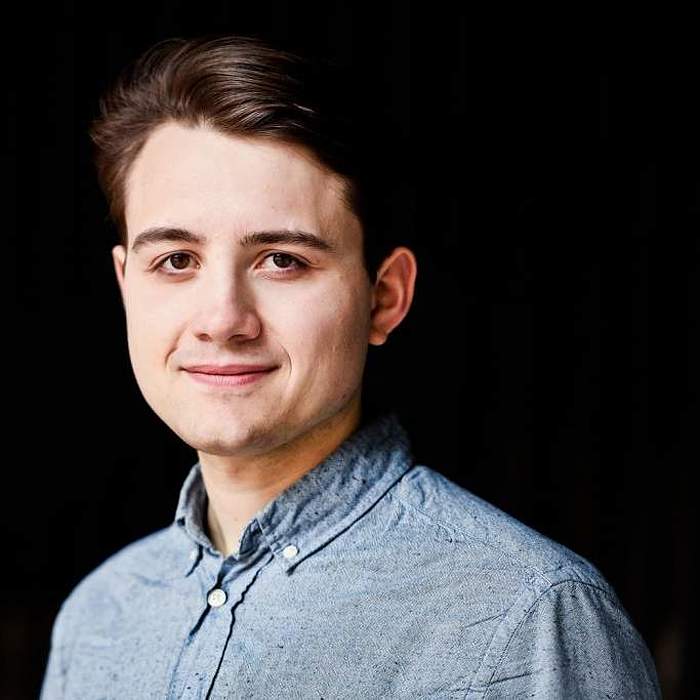 William Shelton is a french/british countertenor. After receiving his diplomas in horn, organ and singing at the Besançon and Dijon conservatoires, he moved to Paris in 2015 and gradually established himself in many french ensembles such as Les Cris de Paris, La Compagnie La Tempête, Les Arts Florissants, Pygmalion, La Fenice, Ensemble Alia Mens, Ensemble Correspondances, Les Musiciens de Saint-Julien, Les Voix Animées, but also abroad at Vox Luminis, Collegium Vocale Gent, Scherzi Musicali, Balthasar Neumann Ensemble & Chor, La Cetra, La Capella Reial de Cataluña and Gli Angeli.
In 2017 he was one of the first members of the "Académie Philippe Jaroussky". He won several awards in international competitions such as the « Young Artist Award » at the singing competition for baroque opera "Pietro Antonio Cesti" in Innsbruck, the 2nd Prize at the "Concours de chant baroque de Froville", the 1st Prize at the Boulder Bach Festival « World Bach Competition », the Audience Award and the « Jeunes Talents » Award at the "Concours Corneille" in Rouen. He sings with conductors such as William Christie, Raphaël Pichon, Sebastien Daucé, Geoffroy Jourdain or Thomas Hengelbrock.
He has been part of Masterclasses with Hans Jörg Mammel, Jan Kobow, Michel Laplénie, Isabelle Druet, Robert Expert, among many others.
Between 2021 and 2024, William will be artist in residence at the Queen Elisabeth Music Chapel with Sophie Koch and José Van Dam.