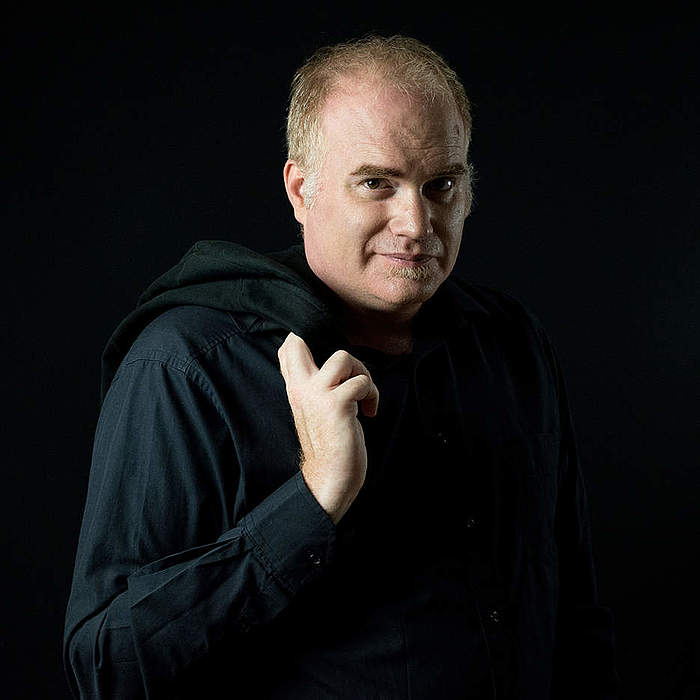 Thierry Bilisko discovered theatre at the age of 15 when he played Prospero in Aimé Césaire's production of The Tempest. He then went on to train in various disciplines: improvisation, singing, choir and clowning. On stage, both as an amateur and professional actor, he takes on roles from works by some of the greats, such as Molière, Anouilh, Shakespeare, Césaire, Minyana, Brecht, Steinbeck, and Jaurès. He works with stage directors Evelyne Fagnen, Jean-Yves Auffret, Victor Quezada-Perez, Anthony De Azevedo, Raphaël Callandreau, among others, and has also directed some of his own productions, in addition to being a voice actor for narrations and voiceovers. He teaches theatrical improvisation and plays in numerous improvisational theatre shows.
He has appeared in La Résistible Ascension d'Arturo Ui by Brecht, Fausse moustache, la comédiemusicale by Raphaël Callandreau and Hairspray at the Folies Bergère; as well as Peter and the Wolf as thenarratorwith the orchestra of the Conservatoire de Melun, and Le Carnaval(gastronomique) des animaux with the Victor Hugo Franche-Comté orchestra. He co-founded La Compagnie du Géant noir with author and director Jean-Christophe Pagès, in 2012, and their 4th production is still touring – an adaptation of the literary masterpiece by John Steinbeck, Of Mice and Men, in which Thierry Bilisko takes on all the male roles, accompanied by a dancer and a musician.
His latest performances include an adaptation of Shakespeare's play A Midsummer Night's Dream in the autumn of 2021, directed by Marion Champenois and Eva Dumont, and he was involved in the making of Mektoub in the spring of 2022, an adaptation of The Alchemist by Paulo Coelho directed by Gilles Cuche, Compagnie Atelier de l'Orage, with whom he is currently preparing a conference and show on Cyrano de Bergerac.
With regards to his stage directions, he has directed solo shows for young audiences, a piano and voice recital, and two children's operas with the Conservatoire de Melun. He is currently working with Sébastien Barat on his sole stage production of Allez roule !