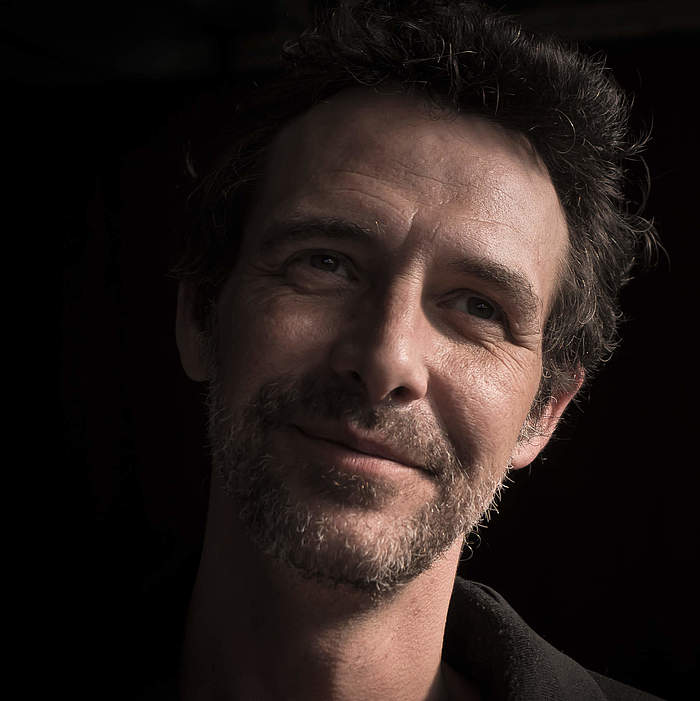 Trained in Paris at "Théâtre en Acte" with Mario Gonzales, François Rancillac, Adel Akim, Nicolas Dufour helps set up the Compagnie Embarquez in Besançon, where he performs in various shows under the direction of Ghislain Montiel.
In 1992, he joined the permanent troupe of the CDN de Besançon, directed by René Loyon where he performed in a dozen productions.
With experience from the troupe under his belt, he went on to work with various conductors in around twenty shows, some of which toured over 200 times: Laurent Fréchuret, Didier Kaerkart, Vincent Goetals, Hubert Jappel, Gilles Bouillon, Alain Barsacq, Frédérique Laforgue.
He works regularly with the Orchestre Victor Hugo performing tales accompanied by the orchestra, such as Anna, Léo et le gros ours, Nuage rouge, Le carnaval gastronomique des animaux.
He simultaneously works on training with different audiences.