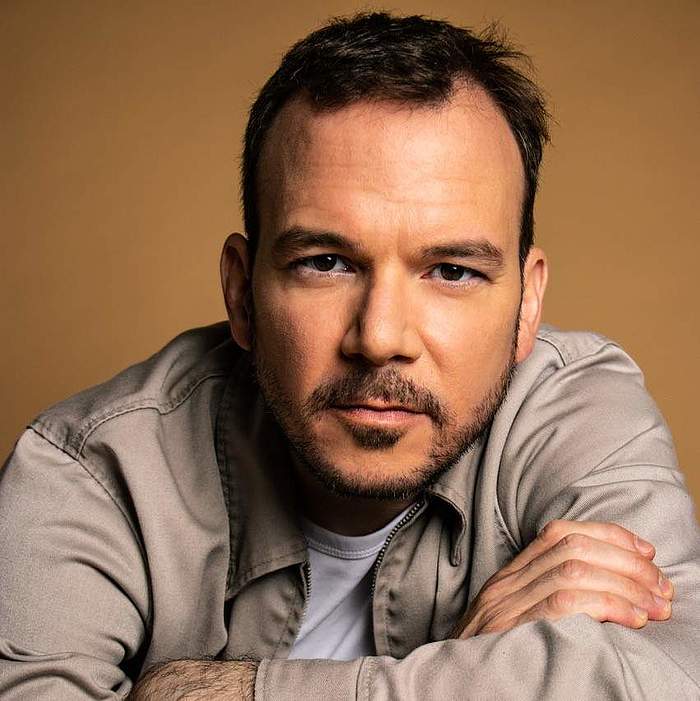 Sarkis Ohanessian has had a passion for the stage from an early age, and participated in many theatrical projects in parallel with his studies, which lead to a degree in literature accompanied by a thesis in dramaturgy.
He joined the improvisation league and for more than twenty years has been involved in many spontaneous theatre concepts, representing Switzerland in numerous World Championships.
Many producers have trusted him for years and offered him a variety of roles in different types of plays: light-hearted, such as the comedy Thé à la menthe ou t'es citron?, musical theatre with Sister Act, or more serious with L'Évangile selon Pilate.
In parallel to his theatrical activities, Sarkis Ohanessian taught French and theatre at the Department of Public Education for ten years. In 2006, he joined Radio Télévision Suisse and featured more than a dozen different series: he was the leading entertainment host from 2008 to 2018 with prime-time programmes such as Identités, Un air de famille and Générations.
His skills as a host are highly appreciated and many organisations hire him for evening events; he appeared previously with the Orchestre de la Suisse Romande in 2013 and 2015 for concert presentations.
Sarkis Ohanessian has been regularly hired as a trainer for workshops on speaking, improvisation, repartee and team building for many years. His enthusiasm, rigour and professionalism make him a highly appreciated trainer.