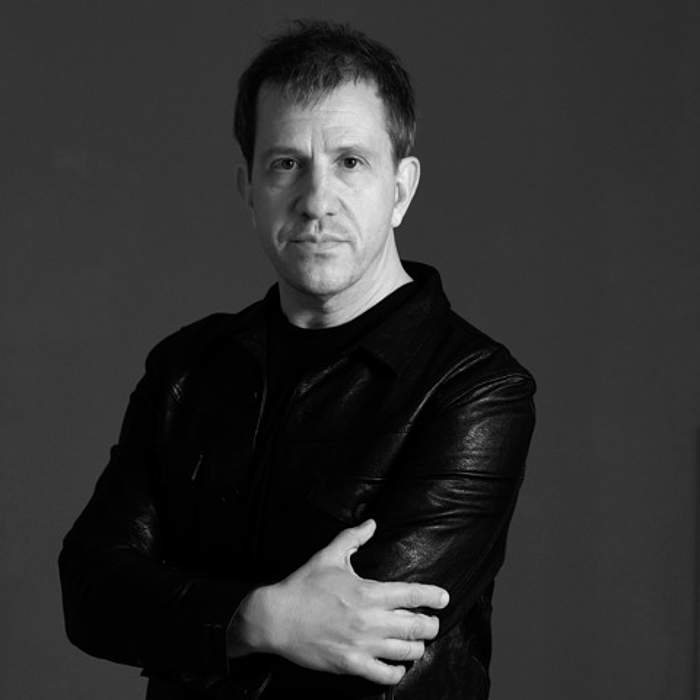 From 1991 to 1994, Marcial Di Fonzo Bo studied dramatic art at the TNB School. In 1994, he created the Théâtre des Lucioles, an actors' collective, with the students of his class. He directed numerous plays, focusing on contemporary authors such as Copi, Jean Genet, Leslie Kaplan, Rodrigo García, Florian Zeller, Lars Norën, Rafael Spregelburd, Martin Crimp, Philippe Minyana, Roland Schimmelpfennig, Petr Zelenka, Guillermo Pisani, Georges Méliès and Daniel Véronèse.
As an actor, he has been directed by numerous directors, including Claude Régy, Rodrigo García, Olivier Py, Jean-Baptiste Sastre, Luc Bondy and Christophe Honoré. In 1995, he received the Syndicat de la critique Award for his performance in Richard III directed by Matthias Langhoff as well as the Barcelona Critics' Award. In 2004, he received the Best Actor award for Le couloir by Philippe Minyana.
On the big screen, he has worked with Stéphane Giusti, Claude Mourieras, Émilie Deleuze, Christophe Honoré, François Favrat, Maïwenn, Petr Zelenka and Woody Allen. In opera, he directed Heiner Goebbels' Surragate Cities in Rennes, Salieri's La grotta di Trofonio at the Opéra de Lausanne, Mozart's Così fan tutte at the Opéra de Dijon, and Purcell's King Arthur at the Grand Théâtre de Genève in 2018.
For the 30th anniversary of his death he brought to life Eva Perón and L'Homosexuel ou la difficulté de s'exprimer to the Cervantes-Teatro Nacional Argentino, with an Argentine cast. In January 2015, he took over the direction of the Comédie de Caen-Centre Dramatique National de Normandie with Élise Vigier as associate director.

For the 2021-22 season, he will resume the role of Richard III in Matthias Langhoff's 1995 production and will direct Catherine Hiegel in Les règles de savoir vivre by Jean Luc Lagarce.