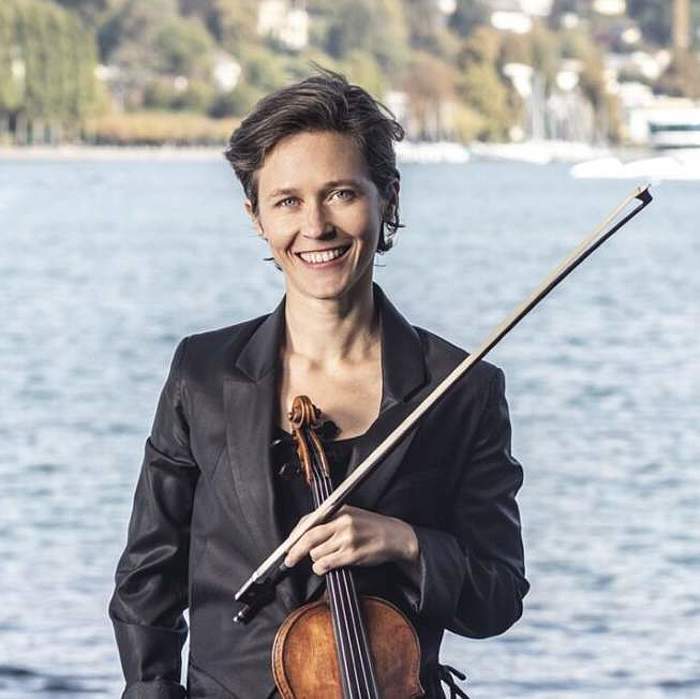 Born in 1981, French violinist Lisa Schatzman is a much sought-after chamber musician. She has been a guest at the City of London Festival, the Musica Festival Strasbourg, the Montpellier Radio-France Festival and the Folles Journées. As first violinist of the Psophos Quartet (2007-2009) she was selected for the BBC "New Generation Artists" programme.
She has performed at the Amsterdam Concertgebouw, the KKL Lucerne, the Théatre du Châtelet Paris and the Herkulessaal in Munich. Since 2011 she has played as guest concertmaster with the London Philharmonic Orchestra. She has also made recordings with various chamber music ensembles for Bavarian Radio, France Musique and SRF 2. Winner of the 2004 International Concours de Génève, she has performed as a soloist under the direction of Christoph Poppen, Lawrence Foster and James Gaffigan.
Lisa Schatzman gave her first solo performance with orchestra at the age of six as the youngest pupil of the Hungarian violinist Tibor Varga. Her studies led her to Hagai Shaham at the Rubin Academy Jerusalem and to the renowned Ana Chumachenco at the University of Music and Performing Arts in Munich.
Recordings by this versatile artist have been released on Avie Records, Neos and Divox. In 2014, she released a recital CD with pianist Benjamin Engeli on Claves Records, which was nominated for the ICMA. Lisa Schatzman plays a Niccolo Amati violin on loan to the Luzerner Sinfonieorchester from a private individual.