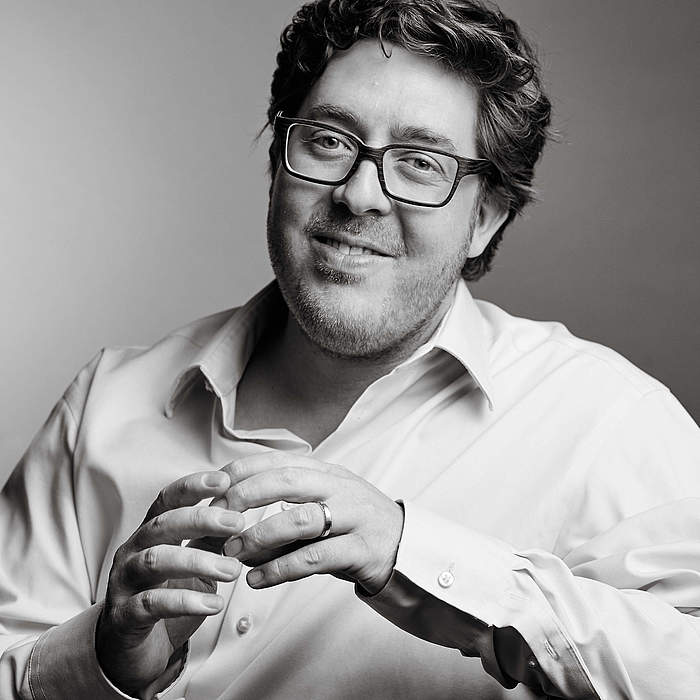 Such is Arsène Liechti's passion for the symphony orchestra that he contributes to the OSR's educational and cultural mediation activities as well as those of the Geneva Association of Friends of the OSR.
As a former artistic and music director of amateur adult orchestras from 2005 to 2018 (Orchestre Saint-Jean de Genève, Orchestre des Trois-Chêne, Orchestre Symphonique Genevois), Arsène Liechti was a musical advisor for an RTS broadcast between 2012 and 2015. He also created the Laboratoire musical in Chêne-Bougeries in 2013, a festival that, up until 2017, brought together concerts, master classes, and training programs for orchestras and choirs.
As a conductor, he has enjoyed a very fruitful collaboration with stage director Michèle Cart, since 2013, directing shows such as West Side Story at the Pavillon Sicli in 2017, Benjamin Britten's Le Petit Ramoneur in 2019, and Isabelle Aboulker's Les Enfants du Levant on an impressive floating facility on Lake Geneva, in 2022 .
He is regularly invited to conduct the Orchestre de Chambre de Genève for projects intended for young audiences, in particular with student musicians from the Cycle d'Orientation.
He has been working since 2006 for the Orchestre du Collège de Genève and its conductor Philippe Béran, and they contribute to a great many productions together, notably with the OSR and at the Grand-Théâtre de Genève.