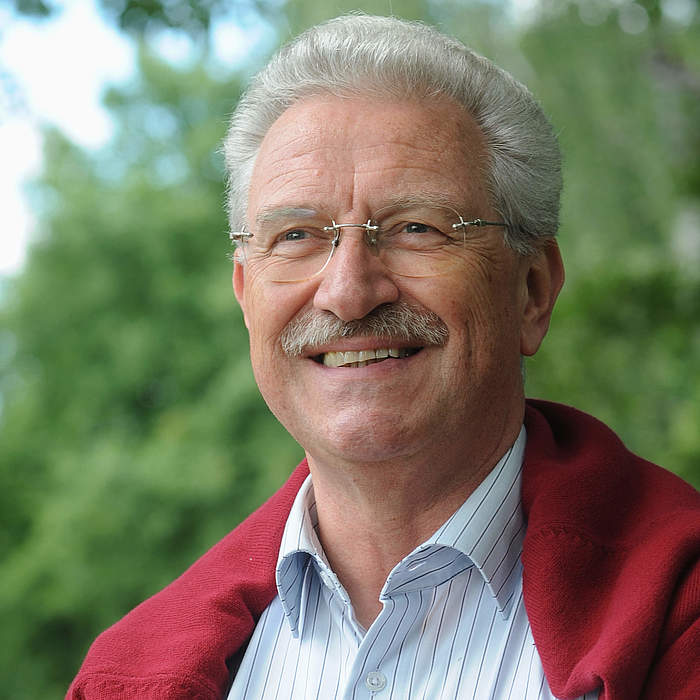 Born in Germany, Klaus Mertens received his first singing lessons when he was very young and studied with Else Bischof-Bornes, Jakob Stämpfli and Peter Massmann before graduating with distinction. The concerts started stacking up very quickly, both at home in Germany and abroad.
Klaus Mertens sings alongside renowned "early music" specialists such as Ton Koopman, Frans Brüggen, Nicholas McGegan, Philippe Herreweghe, Gustav Leonhardt, and Nikolaus Harnoncourt as well as great conductors of the classical repertoire such as Gary Bertini, Herbert Blomstedt, Sir Roger Norrington, Enoch zu Guttenberg, Jun Märkl, Kent Nagano, Hans Vonk, Kenneth Montgomery and others.
A well-known prominent signer and sought-after for his performances of the baroque oratorio, he has repeatedly recorded the great vocal works of Jean-Sébastien Bach with many different conductors. He finished recording the complete cantatas of Bach with the Amsterdam Baroque Orchestra conducted by Ton Koopman, in 2003. The entire project, which included concert tours throughout Europe, the USA and Japan, marked a significant highlight in his career. He is the only singer to have thus recorded all of Bach's vocal works and performed them in concert.
Klaus Mertens also devotes his efforts to singing lieder and his repertoire ranges from Monteverdi to the most contemporary composers, including some pieces that were written specifically for him. He also dedicates his time to numerous musicological research endeavours to bring "forgotten" unpublished songs to light.