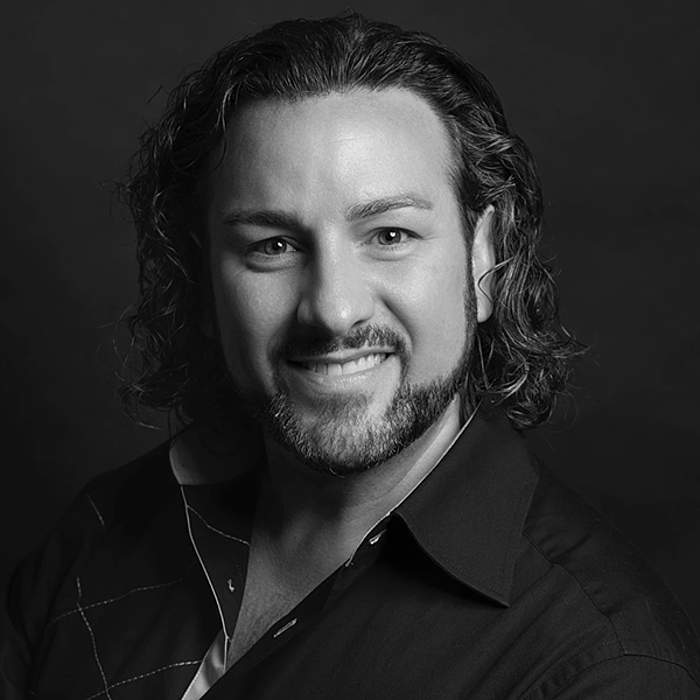 John Osborn is a celebrated tenor who has performed on the most important opera stages and is particularly well known for his interpretations of Don Ottavio (Don Giovanni) at La Scala and Rossini's Otello (title role) at the Wiener Staatsoper and Covent Garden. He often plays the role of Arnold de Melchthal (Guillaume Tell) at the Metropolitan, Santa Cecilia, but also at the Grand Théâtre.
For the Geneva stage, he also played an anthological Faust at the Opéra des Nations, conducted by Michel Plasson, and Raoul de Nangis (Les Huguenots), conducted by Marc Minkowski.
John Osborn's prestigious awards include the 2010 Goffredo Petrassi Prize, the 2012 Aureliano Pertile Prize, the 2014 Bellini d'Oro, the 2015 'Friends Prize' of the Friends of the Netherlands National Opera, and the 2015-2016 Friends of the Liceu Critical Award for his performance of Benvenuto Cellini.