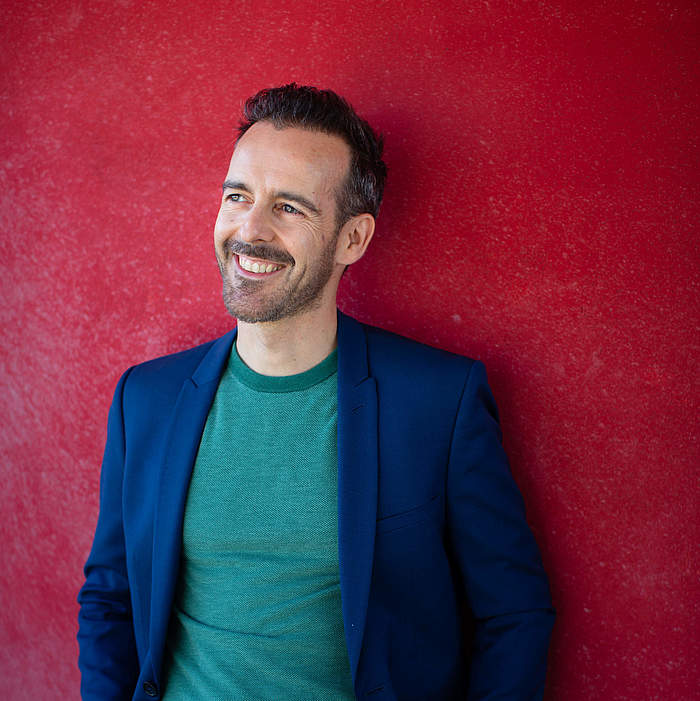 With over fifty performances in Switzerland and abroad, Joan Mompart is both an actor, theatre and opera director, and director of the LLum Teatre company (www.llum.ch). As a teacher, he regularly teaches in drama schools, to children and amateurs in Geneva and in France, as well as in Saint-Denis de la Réunion in the Indian Ocean.
He has performed under the direction of Ahmed Madani, Omar Porras, Pierre Pradinas, Thierry Bédard, Jean Liermier, Robert Bouvier, Robert Sandoz, Philippe Sireuil and many more. He regularly collaborates as a narrator with the Orchestre de la Suisse Romande, the Orchestre philarmonique de Monte-Carlo, the Orchestre de Chambre de Genève, the Ensemble Contrechamps, the Compagnie du Rossignol and the Grand Théâtre de Genève.
Some of his productions with the company LLum Teatre include The Snow Queen by Doménico Carli after Andersen, On ne paie pas, on ne paie pas! by Dario Fo, Ventrosoleil by Douna Loup, Intendance by Rémi de Vos, Münchhausen? by Fabrice Melquiot, L'Opéra de quat'sous by Brecht, Mon Chien Dieu by Douna Loup, Moule Robert by Martin Bellemare, Le Mariage de Figaro by Beaumarchais, Songe d'une nuit d'été by Shakespeare and recently Je préférerais mieux pas at the Théâtre du Loup.