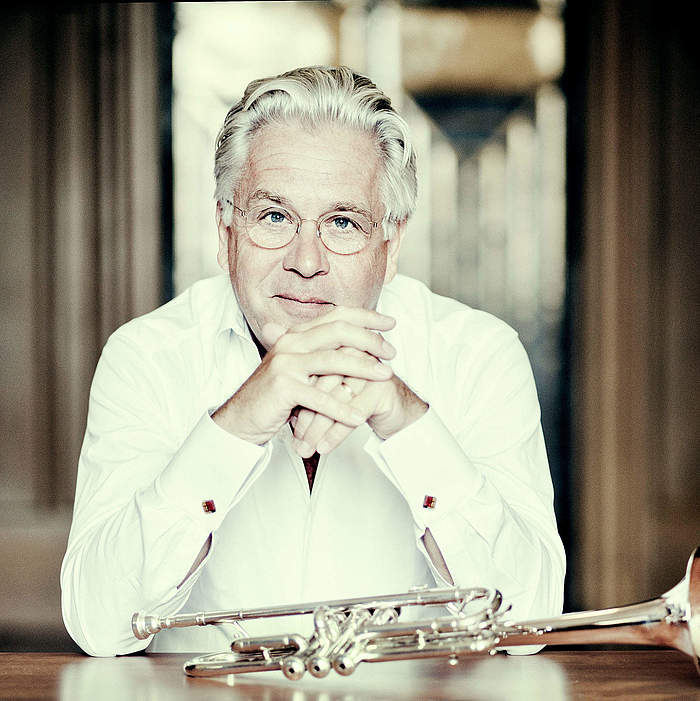 Håkan Hardenberger is one of the most renowned soloists of his time, renowned for his phenomenal mastery of the classical repertoire and his support for the creation of new works.
Born in Malmö, he began playing the trumpet at eight and went on to study at the Conservatoire de Paris (Paris Conservatory) and then in Los Angeles. He was soon recognised as a virtuoso on the instrument.As a result, he was invited to play all over the world by the most important orchestras and festivals.
The many trumpet pieces Hardenberger has performed include some of the most important works in the classical repertoire, such as those by Birtwistle, Dean, Gruber, Henze, Jolas, Ligeti, Pärt, Takemitsu, Turnage and Wallin: "I fight for the composers, you can't do without them." He also conducts, among others, the Kungliga Filharmonikerna of Stockholm (the Royal Stockholm Philharmonic Orchestra), the Real Orchestra Sinfónica of Seville (the Royal Seville Symphony Orchestra) and the Swedish Chamber Orchestra. He also collaborates with other artists and has recorded numerous CDs.
2021-22 was Håkan Hardenberger's 60th birthday season which featured two extraordinary trumpet concertos: Jörg Widmann's Towards Paradise, co‐commissioned by the Gewandhausorchester Leipzig and the Boston Symphony Orchestra, and Helen Grime's night‐sky‐blue, co‐commissoned by the Koussevitzky Foundation, Library of Congress, London Symphony Orchestra and Boston Symphony Orchestra. He appeared as 'Artist Portrait' with the London Symphony Orchestra, performing Betsy Jolas' Histoire Vraies with Sir Simon Rattle in London and Paris, and giving country premieres of the Grime concerto in Germany and Denmark.
Notable engagements of the 2022-23 season include returning to Oslo Philharmonic with Dima Slobodeniouk, Sächsische Staatskapelle Dresden with Andres Orozco‐Estrada, Orchestre de la Suisse Romande with Daniel Harding and National Arts Centre Orchestra with John.
He is a professor at the Malmö Conservatoire.