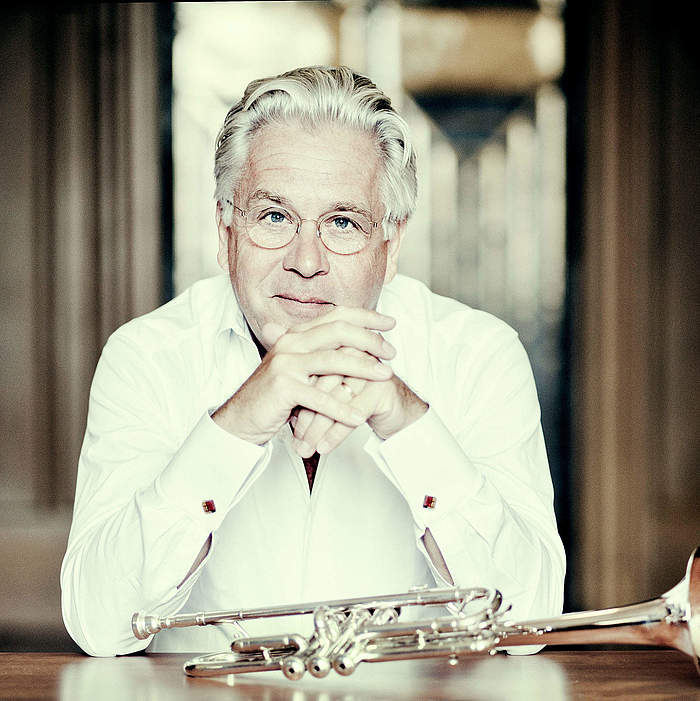 Håkan Hardenberger is one of the most renowned soloists of his time, renowned for his phenomenal mastery of the classical repertoire and his support for the creation of new works.
Born in Malmö, he began playing the trumpet at eight and went on to study at the Conservatoire de Paris (Paris Conservatory) and then in Los Angeles. He was soon recognised as a virtuoso on the instrument.As a result, he was invited to play all over the world by the most important orchestras and festivals.
The many trumpet pieces Hardenberger has performed include some of the most important works in the classical repertoire, such as those by Birtwistle, Dean, Gruber, Henze, Jolas, Ligeti, Pärt, Takemitsu, Turnage and Wallin: "I fight for the composers, you can't do without them." He also conducts, among others, the Kungliga Filharmonikerna of Stockholm (the Royal Stockholm Philharmonic Orchestra), the Real Orchestra Sinfónica of Seville (the Royal Seville Symphony Orchestra) and the Swedish Chamber Orchestra. He also collaborates with other artists and has recorded numerous CDs.
In 2021-22 he celebrates his 60th birthday with the Malmö Symphony Orchestra and performs numerous concerts, including two world premieres: Widmann's Trumpet Concerto with the Gewandhaus Orchester Leipzig (the Leipzig Gewandhaus Orchestra) and Nelsons and Grime's Trumpet Concerto with the London Symphony Orchestra and François-Xavier Roth. He is also a professor at the Malmö Conservatory.