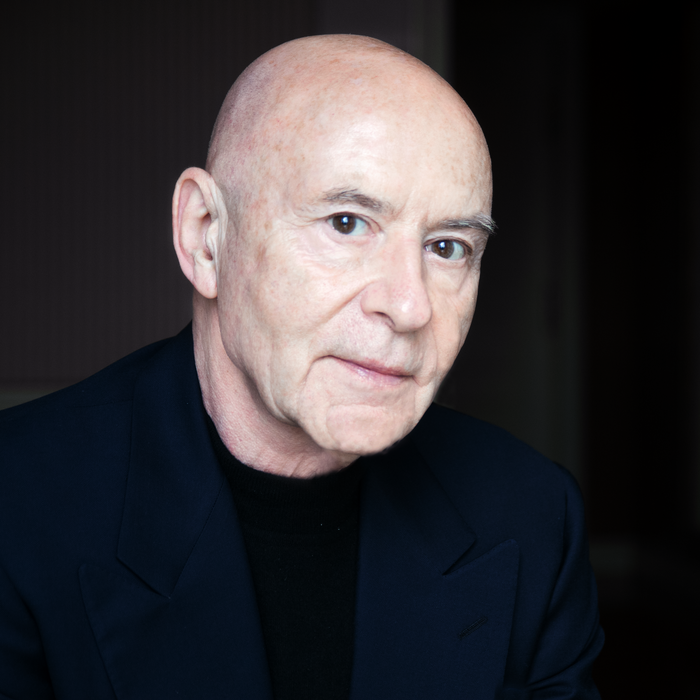 Christoph Eschenbach is one of a legendary line of great German conductors whose careers have flourished internationally at the highest level. As an internationally active pianist and conductor, he is a leading figure in the musical life of our time, known for his emotionally intense performances, for the depth of his interpretations and for his remarkably wide-ranging repertoire. He has been awarded the highest musical honours. His early years as a child in wartime were marked by illness and death, but ended with a rebirth through his discovery of music. This personal destiny, belonging to a generation that experienced the historical turning points of a tumultuous century, and a unique path of musical training have forged his passionate and charismatic personality. His curiosity and desire to work with various international orchestras are still as strong as ever at the age of 81. However, his commitment to the promotion of young talent also remains one of his passions: he wants to pass on the torch to the next generation, whom he refers to as the "one hundred percent artists" and whose enthusiasm and motivation inspire him and win him over. His discoveries include the pianist Lang Lang, the violinist Julia Fischer and the cellists Leonard Elschenbroich and Daniel Müller-Schott. In addition, he accompanies future soloists (violinists, cellists and violists) of international renown as an artistic advisor and lecturer at the Kronberg Academy, which has seen many prestigious musicians pass through its ranks. Finally, Christoph Eschenbach continues his career as Music Director in Berlin, where he has been Principal Conductor of the Konzerthausorchester since September 2019.
Christoph Eschenbach was born on 20 February 1940 in Wroclaw, formerly Breslau. As a war orphan, he was raised by his mother's cousin, the pianist Wallydore Eschenbach, who lived in Schleswig-Holstein and Aachen at the time. The lessons of his adoptive mother laid the foundation for an outstanding musical career. After studying piano with Eliza Hansen and conducting with Wilhelm Brückner-Rüggeberg, he was successively awarded major prizes such as the ARD Piano Competition in 1962 and the Clara Haskil Competition in 1965. These awards paved the way for his growing international recognition.
Supported by his mentors George Szell and Herbert von Karajan, Christoph Eschenbach gradually turned to conducting. From then on, he enjoyed a successful conducting career: he was Principal Conductor and Artistic Director of the Tonhalle Zürich from 1982 to 1986, Music Director of the Houston Symphony Orchestra from 1988 to 1999, Artistic Director of the Schleswig-Holstein Music Festival from 1999 to 2002, as well as Music Director of the NDR Symphony Orchestra from 1998 to 2004, of the Philadelphia Orchestra from 2003 to 2008 and of the Orchestre de Paris from 2000 to 2010. From 2010 to 2017, he was Music Director of the National Symphony Orchestra in Washington, D.C. In spite of his multiple obligations, Christoph Eschenbach places great importance on his extensive activities as a guest conductor, regularly hosted by prestigious international phalanxes such as the Berlin and Vienna Philharmonic Orchestras, the Chicago Symphony Orchestra, the Dresden Staatskapelle, the New York, La Scala and London Philharmonic Orchestras as well as the NHK Symphony Orchestra, the Tokyo Symphony Orchestra, etc.
His discography as a pianist and conductor encompasses a repertoire ranging from J.S. Bach to works by contemporary composers and has been built up over five decades. Many of his recordings have achieved benchmark status and won prestigious awards, including the German Record Critics' Prize, the MIDEM Classical Award and a Grammy Award. Christoph Eschenbach and the baritone Matthias Goerne have been collaborating intensively in chamber music for many years. In unison they explore the genius of the Lieder treasure, from the German Romanticism of F. P. Schubert to the sonatas of W. A. Mozart by means of recordings but also in concerts, for example at the Salzburg Festival.
Christoph Eschenbach is Chevalier de la Légion d'Honneur, Commandeur des Arts et des Lettres, has been honoured with the Order of Merit of the Federal Republic of Germany and the Leonard Bernstein Prize. In 2015 he was awarded the Ernst von Siemens Prize, the "Nobel Prize of music" for his achievements.