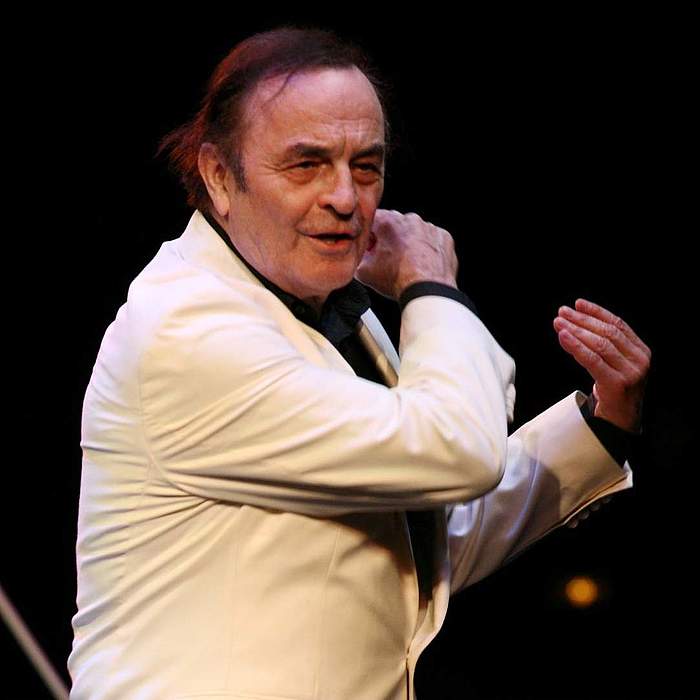 Recipient of two of the most prestigious honours in the music world - in 2017, the "Royal Philharmonic Society Gold Medal" founded in 1870 in celebration of the centenary of the birth of Beethoven and more recently, the "Premio Una vita nella musica 2022" from the Teatro La Fenice in Venice - Charles Dutoit was music director of the Orchestre Symphonique de Montréal for 25 years, a partnership known worldwide, of the Orchestre National de France from 1991 to 2001 and of the NHK Symphony of Tokyo from 1996 to 2003, of which he is now conductor emeritus. Artistic Director and Principal Conductor of the London Royal Philharmonic Orchestra between 2009 and 2018, he was principal guest conductor of the Saint Petersburg Philharmonic.
Following an artistic collaboration with the Philadelphia Orchestra that spanned 32 years and more than 700 concerts, he performed every season with the orchestras of Chicago, Boston, San Francisco, New York and Los Angeles and is also a regular guest on the stages in London, Berlin, Paris, Munich, Moscow, Sydney, Beijing, Hong Kong, Shanghai and Tokyo. He has toured China on 34 occasions.
His more than 200 recordings have garnered multiple awards and distinctions including two Grammys. When still in his early 20's, Charles Dutoit was invited by Von Karajan to conduct at the Wiener Staatsoper. He has since conducted at Covent Garden, the Metropolitan Opera in New York, Deutsche Oper Berlin, the Teatro dell'Opera di Roma and Teatro Colón in Buenos Aires.
In 2014, he was given the Lifetime Achievement Award from the International Classical Music Awards and in 2017, the gold medal of the city of Lausanne, his birth place.