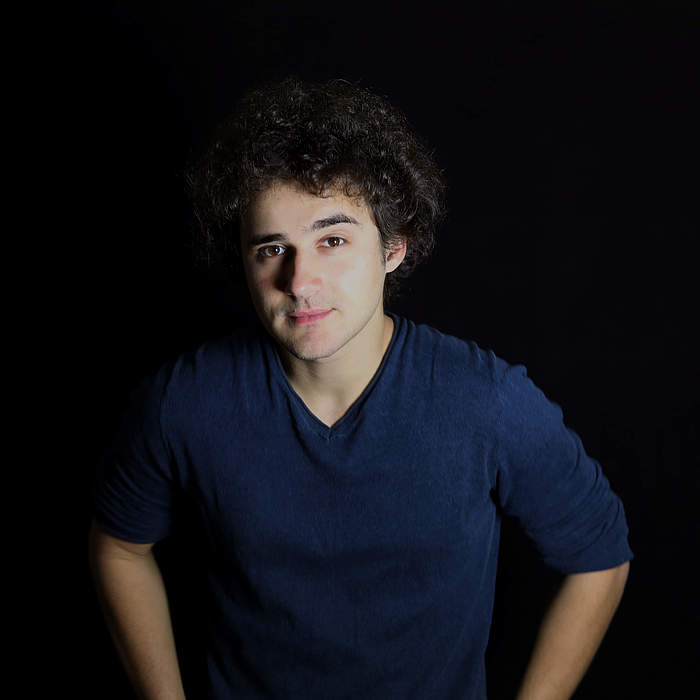 Antoine Courvoisier was born in Geneva in 1994.
From the age of five to twenty-one years, he studied piano with Eve-Anouk Jebejian and Lennart Riise, graduating in the spring of 2016 (with the congratulations of the jury and the Kneifel prize). In the same year, he graduated from the Serge Martin Theatre School. He likes to combine these disciplines, as a narrator for concerts, an actor in musical performances and sometimes a musician in the theatre.
He has collaborated on several occasions with Evelyne Castellino (Juste après ou Juste avant, Un Discours), Joan Mompart (Intendance, Mon Chien-Dieu, D'eux), Françoise Courvoisier (Oldamir Alsmatoff, La Remplaçante), Charlotte Filou (Hétérotopies, Cabaret Antoine & Charlotte, M'Pi et Jean-Louis) as well as with Denis Guénoun, Dorian Rossel, Pauline Sales, Christiane Suter and Dominique Catton. He also creates shows in collaboration, such as La Nef des Fous in 2018, Dukuduku in 2019, and Tchekhov Revisité in 2020.
He is the 2019 recipient of the Leenaards Foundation Cultural Grant.