Théâtre Équilibre
Fribourg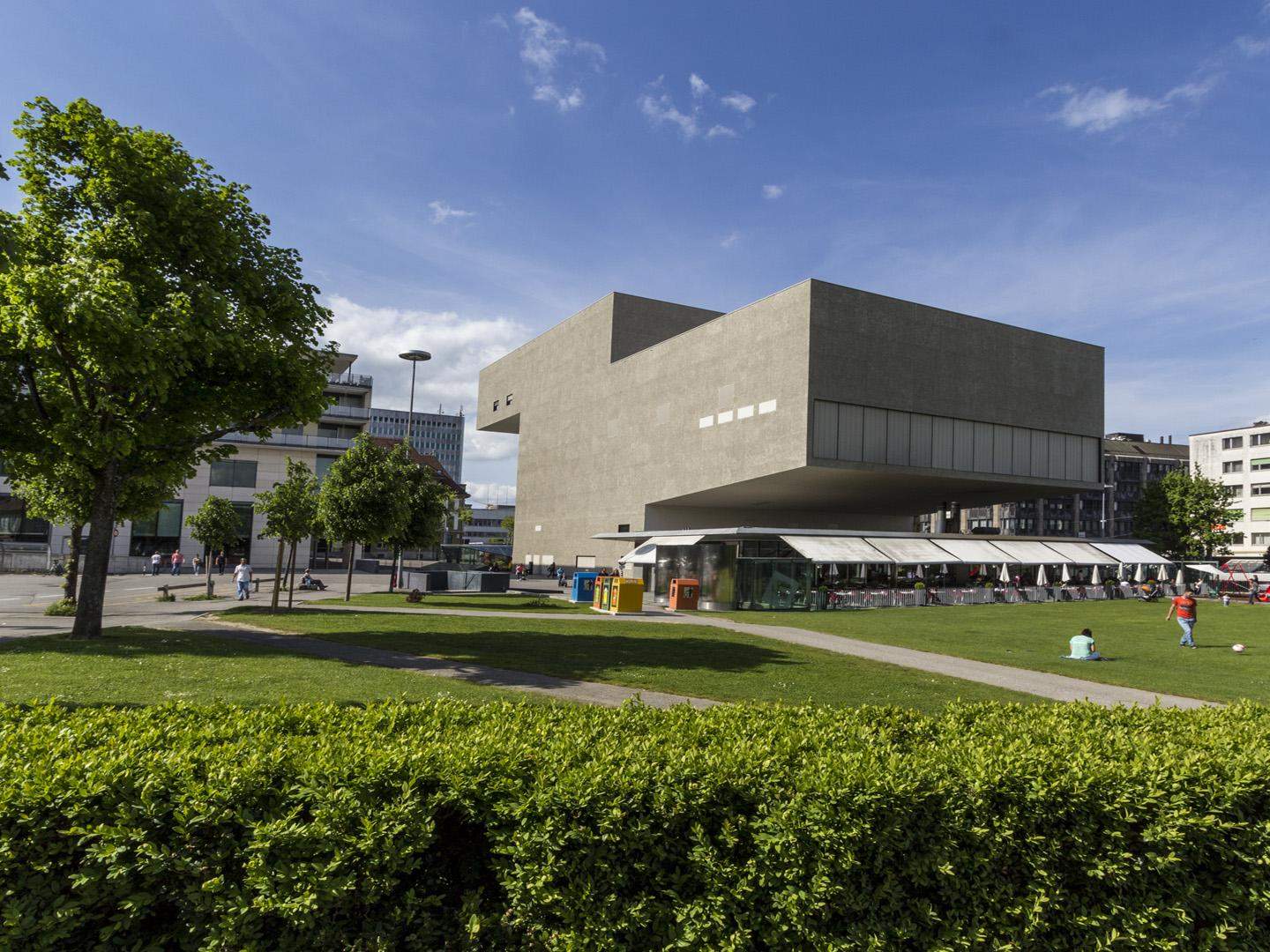 The Théâtre de l'Equilibre, with its architecture, stands out in the very heart of the city, where the pulsations of culture should be seen and felt. One approaches Equilibre with the respect that its mass imposes, before climbing an impressive staircase and discovering the hushed auditorium, the elegant stage that hosts Swiss and international productions. Here, dance, music, opera, theatre and headliners reign in harmony. People come here during the day as well as in the evening, this place is considered as a real home for live performances.
The Equilibre and Nuithonie Foundation operates both the Equilibre theatre in Fribourg, a large stage dedicated to hosting large-scale shows, and Nuithonie in Villars-sur-Glâne, a stage centre for creation and hosting. With more than 70 shows per season, including ten or so new productions, the two theatres have three halls with capacities of 681, 446 and 111 seats, three rehearsal studios, a technical workshop and an exhibition space.
Place Jean-Tinguely 1 1700 Fribourg+41264075141
how to get here ?
bus/tram stop
Trains: SBB and TPF / Bus Stops: Fribourg - Freiburg - Place de la Gare: lines 1 2 3 4 5 6 7 8 9 11 and regional buses
public parking
Parking des Grand-Places / Parking de Fribourg Centre / Parking des Alpes / Parking des Bourgeois
Programme
Find the programme and subscriptions related to this place