Please see GTG.CH for all performance times
Parsifal
Wednesday
25.01.2023
18:00 — Grand Théâtre de Genève
OSR & GTG
Sunday
05.02.2023
15:00 — Grand Théâtre de Genève
OSR & GTG
programme
Jonathan Nott
musical director
Michael Thalheimer
stage director
Daniel Johansson
tenor
Bühnenweihfestspiel by Richard Wagner
Libretto by the composer
First performed in 1882 at the Bayreuth Festival
Last performed at the Grand Théâtre de Genève 2009-2010
Cast:
Jonathan Nott
Musical Director
Michael Thalheimer
Stage Director
Henrik Ahr
Scenography
Michaela Barth
Costumes Designer
Stefan Bolliger
Lighting Designer
Bettina Auer
Dramaturgy
Alan Woodbridge
Choir Director
Daniel Johansson
Parsifal
Christopher Maltman
Amfortas
Tareq Nazmi
Gurnemanz
Ariane Baumgartner
Kundry Tanja
Martin Gantner
Klingsor
Justin Hopkins
Titurel
Julieth Lozano, Tineke van Ingelgem, Louise Foor, Valeriia Savinskaia, Ena Pongrac, Ramya Roy
Flowermaidens
Grand Théâtre de Genève Chorus
Maîtrise du Conservatoire populaire de Genève
Orchestre de la Suisse Romande
Coproduction with the Deutsche Oper am Rhein Düsseldorf Duisburg
---
the music
Something is rotten in the state of the Grail knights. Their king Amfortas has lost the Holy Spear to the fiend Klingsor. Amfortas is crushed with shame and his wound festers horribly without killing him. In the midst of this ailing world, young Parsifal appears and the Grail knights make him their champion.
Trials and temptations ensue for the pure-hearted Parsifal who finally retrieves the Holy Spear, the cause and the cure of Amfortas' wound. Amfortas may now die and Parsifal take his place as king.
German director Michael Thalheimer sees Parsifal as the "wound" of bidding farewell to the world. The world must bid farewell to the Grail knighthood and the knights to their past and their worldly works. Jonathan Nott already has a legendary performance of Wagner's Ring cycle at the Lucerne Festival under his belt. With the Orchestre de la Suisse Romande and some of the best Wagner singers of the day, they embark on the great spiritual journey that is Parsifal.
---
---
the venues
Grand Théâtre de Genève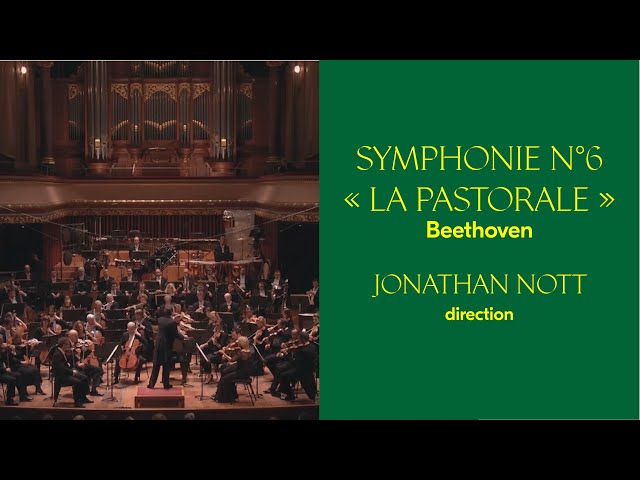 Ludwig van Beethoven
Symphony No 6 'Pastoral'
Recorded on 26 November 2018 at Victoria Hall, Geneva