L'OSR c'est Vous!
Wednesday
01.12.2021
19:30 — Victoria Hall
concert gratuit
hors abonnement
Partenaire média officiel
programme
Georges Bizet
Carmen, Suite No 1, No 5, Les Toréadors
Johannes Brahms
Danse hongroise No 1 en sol mineur
Piotr Ilyitch Tchaïkovski
Casse-Noisette, suite No 1 op.71A, 2a Marche
Casse-Noisette, suite No 1 op. 71A, No 2b Danse de la Fée Dragée
Casse-Noisette, suite No 1 op. 71A, 2f Danse des Mirlitons
Dimitri Chostakovitch
Suite No 2 pour orchestre de jazz, 2e Valse (N°7)
Astor Piazzolla
Milonga del Angel, tango pour orchestre
Johann Strauss JR
Pizzicato Polka (Composé avec Josef Strauss)
Klaus Badelt
Pirates des Caraïbes, "The Curse of the Blackpearl" pour vents
Modest Moussorgski
Tableaux d'une Exposition, La Grande Porte de Kiev
Certaines parties ont été simplifiées pour les musiciens amateurs par Yvan Boumans, Yann Stoffel, Julien Giroudet et Alexandre Mastrangelo.
---
the music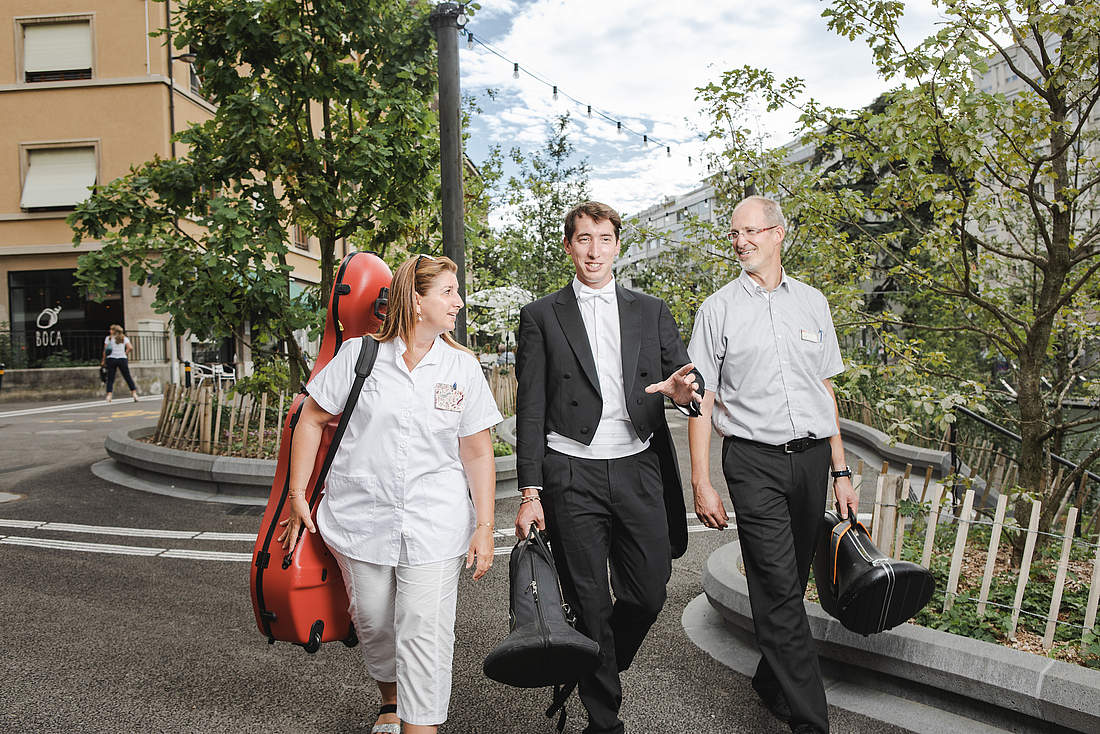 70 musiciens amateurs, âgés de 9 à 82 ans, se joignent à 25 musiciens de l'OSR pour former un orchestre symphonique de 100 personnes.

Report du concert de l'édition 2020-21 qui n'a pas pu être joué en juin 2021.

Ce projet a été conçu d'après un concept original crée par l'Orchestre National de France Viva l'Orchestra, l'orchestre des grands amateurs.
---
the artists
---
the venues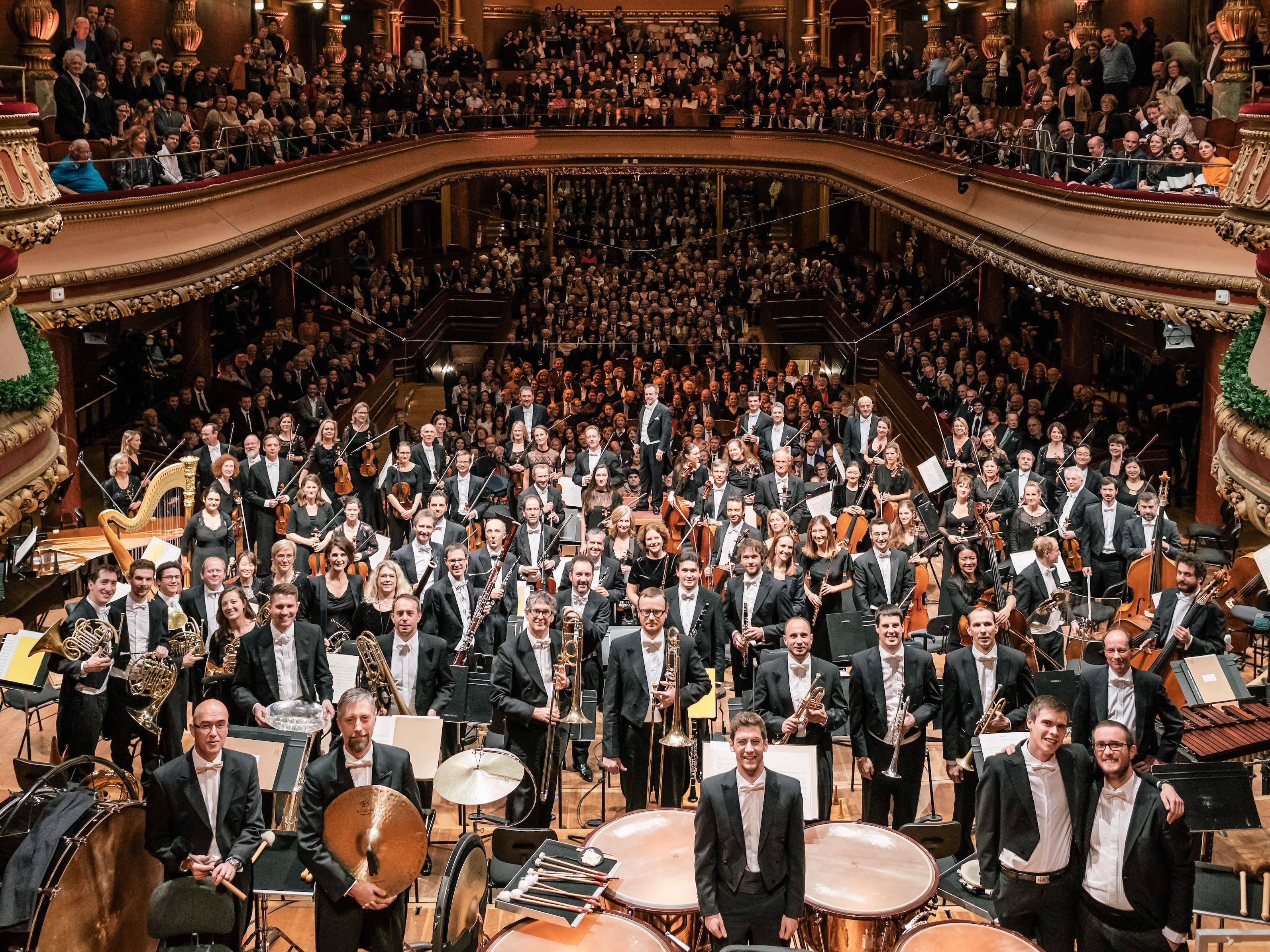 Victoria Hall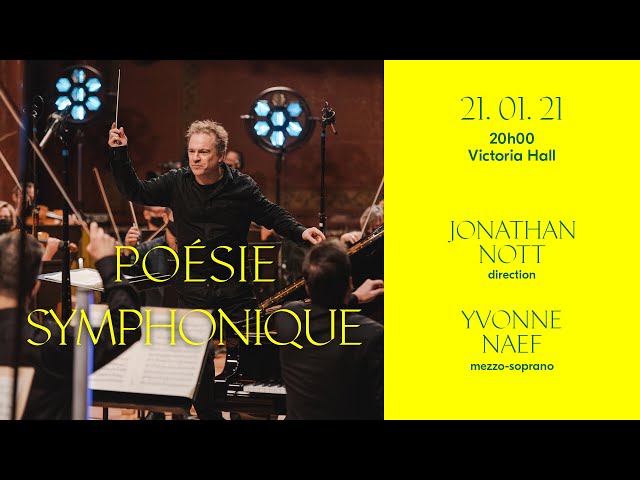 JONATHAN NOTT
Conductor
Yvonne Naef
mezzo-soprano
György Ligeti
Poème symphonique, pour cent métronomes

Johann Sebastian Bach
Komm süsser Tod (orchestration by Leopold Stokowski)

Gustav Mahler
Kindertotenlieder, for mezzo-soprano and orchestra
Recorded on 21 January 2021 at Victoria Hall, Genève