Please check our latest Covid-19 information before coming to the concert
New Years Concert for the Friends of the OSR
Monday
10.01.2022
19:30 — Victoria Hall
Concert des Amis de l'OSR
Mécène
Partenaire
Partenaire
programme
Daniel Harding
conductor
Juan Diego Flórez
tenor
GIOACCHINO ROSSINI
Il Barbiere di Siviglia, Ouverture
Il Signor Bruschino, air de Florville 'Deh ! Tu m'assisti amore'
Sémiramis, air d'Idreno 'La speranza più soave'
Guillaume Tell, Ouverture
GAETANO DONIZETTI
L'Elisir d'amore, air de Nemorino 'Una furtiva lagrima'
Il duca d'Alba, air de Marcello 'Inosservato penetrava ... Angelo casto e bel'
FRANZ LEHÁR
Das Land des Lächelns, air de Sou-Chong 'Dein ist mein ganzes Herz'
Giuditta, air d'Octavio 'Freunde, das Leben ist lebenswert... O Signora, o signorina'
GEORGES BIZET
Carmen, Danse Bohème, suite No 2
EDOUARD LALO
Le Roi d'Ys, air de Mylio 'Puisqu'on ne peut fléchir ... Vainement, ma bien-aimée'
GEORGES BIZET
Carmen, air de Don José 'La Fleur que tu m'avais jetée'
JULES MASSENET
Werther, air de Werther 'Pourquoi me réveiller'
PIETRO MASCAGNI
Cavalleria rusticana, Intermezzo
GIACOMO PUCCINI
La Bohème, air de Rodolpho 'Che gelida manina...'
---
the music
A programme to make you dizzy with a dose of contagious good humour!
The gilded figures and other golden Atlanteans which adorn the Victoria Hall may well start dancing or feeling sorry for themselves at the joys and miseries sung by the great Peruvian tenor, Juan Diego Flórez ! Accompanied by one of the English princes of the baton, Daniel Harding, a festive menu of arias from famous operas celebrates love in all its forms: Florville's tenderness (Il Signor Bruschino), Nemorino's hope (L'Elisir d'amore), Idreno's latent jealousy (Semiramide), Marcello's misfortune (Il Duca d'Alba), Prince Sou-Chong's confession in one of Franz Lehar's most famous arias (The Land of Smiles), a lesson in seduction from a great virtuoso (Paganini), the optimistic vision of Captain Octavio's life (Giuditta), the intrepid warrior Mylo's farewell to his belle (Le Roi d'Ys), Don José's disappointment (Carmen), the incurable melancholy of a young German romantic (Werther) or the love at first sight of an impoverished poet for his suffering neighbour (La Bohème).
This vocal map of tenderness is punctuated by overtures and instrumental extracts to help us recover from our emotions !
---
the artists
---
the venues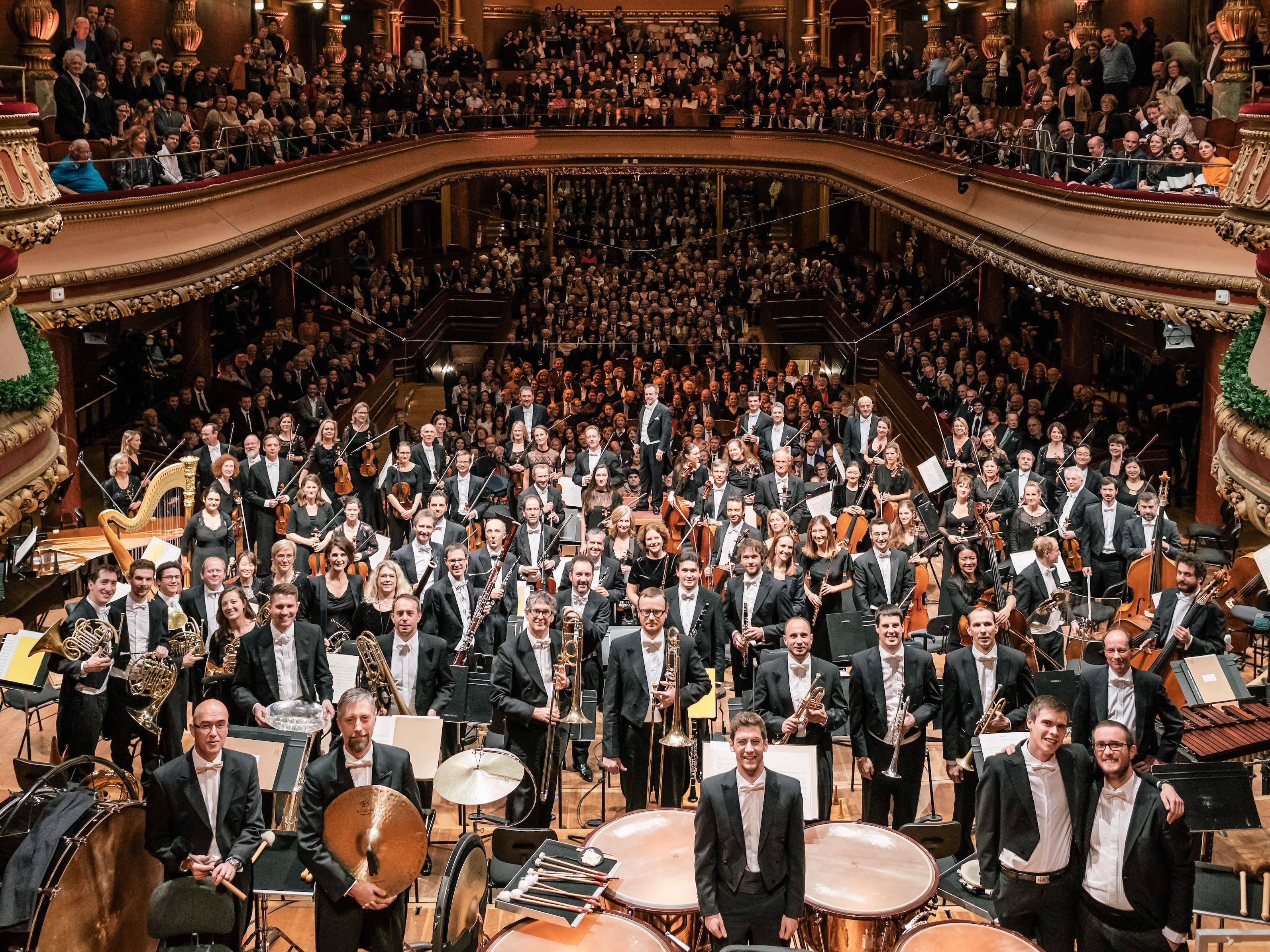 Victoria Hall