Aurora
Wednesday
22.03.2023
19:30 — Victoria Hall
Series R
Series R+
programme
Orchestre de Chambre de Lausanne
orchestra
Heinz Holliger
conductor
Matthew McDonald
double bass
Joseph Haydn
Symphony No. 70 in D major, Hob.I:70P
Peter Eötvös
Aurora, for double bass solo, string orchestra and accordion
(co-commissioned by the Berlin Philharmonic Karajan-Akademie, the Scottish Chamber Orchestra, the Lausanne Chamber Orchestra and the Tongyeong International Music Festival) (Swiss première)
Franz Schubert
Symphony No. 9 in C major D. 944, 'La Grande'
---
the music
After gaining recognition as one of the great oboists of the world, talented conductor Heinz Holliger has made his mark as an important composer since the beginning of the century. His slightly anti-conformist conducting style is based on the detailed and eloquent analysis of scores and their restitution, but without observation of any particular tradition. His recordings of the complete Schubert symphonies are captivating from start to finish.
Based on the finest techniques of classical music with a succession of canons and fugues, Haydn's Symphony No. 70 is a model of scholarly writing in which joy and humour are never excluded.
The Swiss premiere of Aurora for double bass solo, string orchestra and accordion by Peter Eötvös, a distant compatriot of Haydn, is followed by Schubert's "The Great" symphony; This work, so difficult to construct, finds it's ideal interpretation in a conductor who knows how to grasp its form and its profound melancholy.
---
---
the venues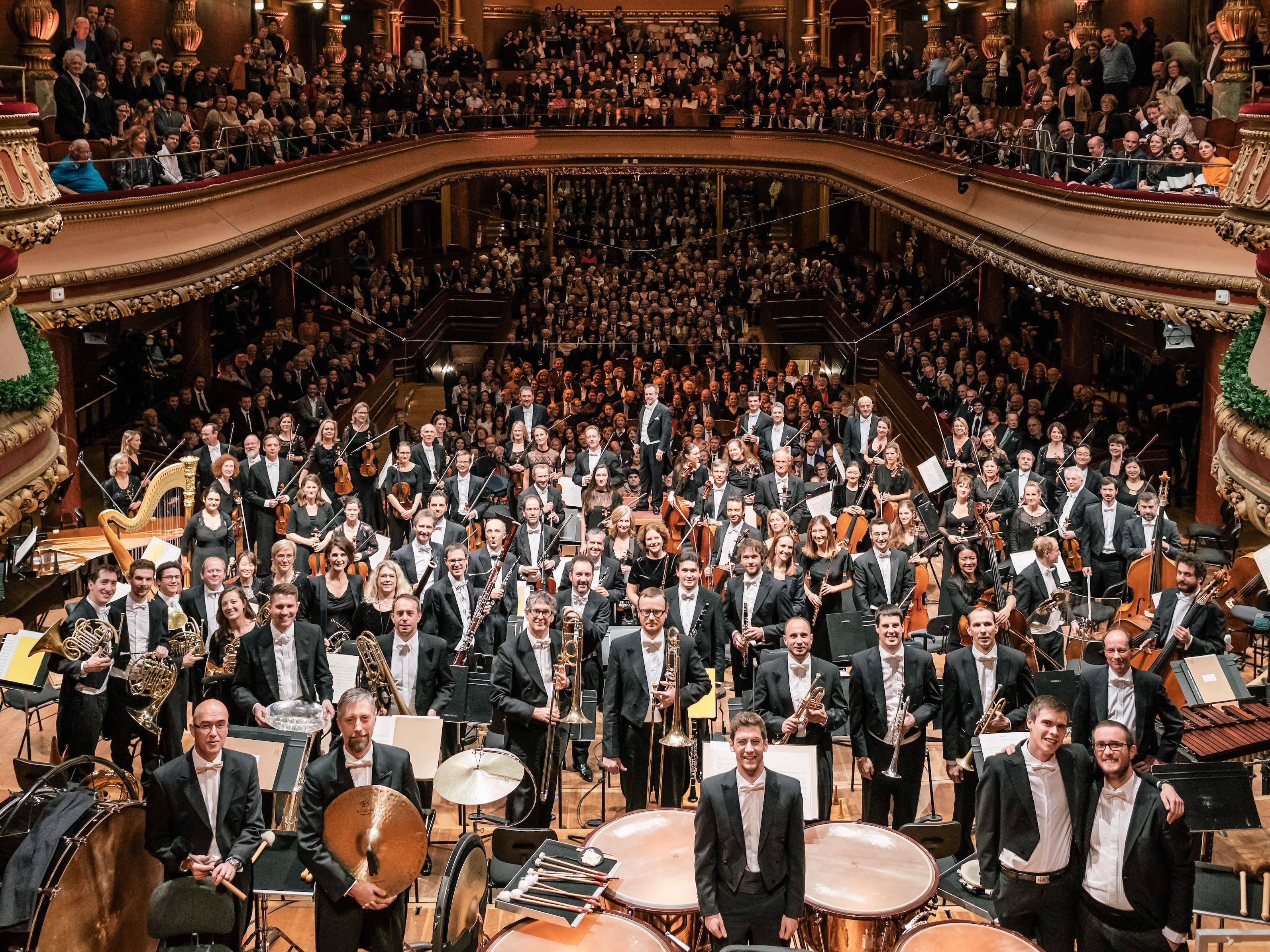 Victoria Hall