Interview with Daniel Harding
"Conductors are like ships passing in the night"
Of note, Sir Simon Rattle took Daniel Harding on at the age of 17, then invited him to assist him at the City of Birmingham Symphony Orchestra. Then, Claudio Abbado welcomed him to Berlin before taking him on as assistant at the Mahler Chamber Orchestra. Daniel Harding became its musical director and principal conductor for four seasons. At the age of 20, he made his mark in Paris by replacing his famous compatriot at the Châtelet. It was in Aix-en-Provence, three years later, that his career exploded after a memorable Don Giovanni directed by Peter Brook.
Daniel Harding, Interview with Sylvie Bonier for Le Temps, 14.03.21. (Translated from the original French article by the OSR)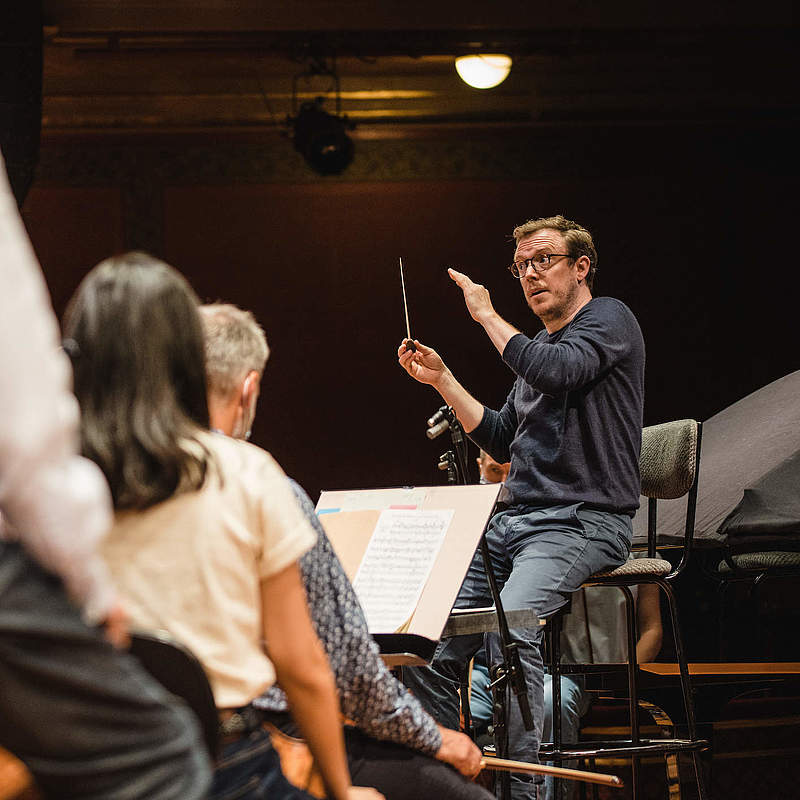 News list
Ernest Ansermet in 88 cds
03.05.2023
A boxed set to commemorate the 50th anniversary of Ernest Ansermet's death
Final of the Horowitz Competition Kyiv-Geneva
24.04.2023
On 21 April 2023, the OSR was joined by members of the National Orchestra of Ukraine to accompany the three finalists