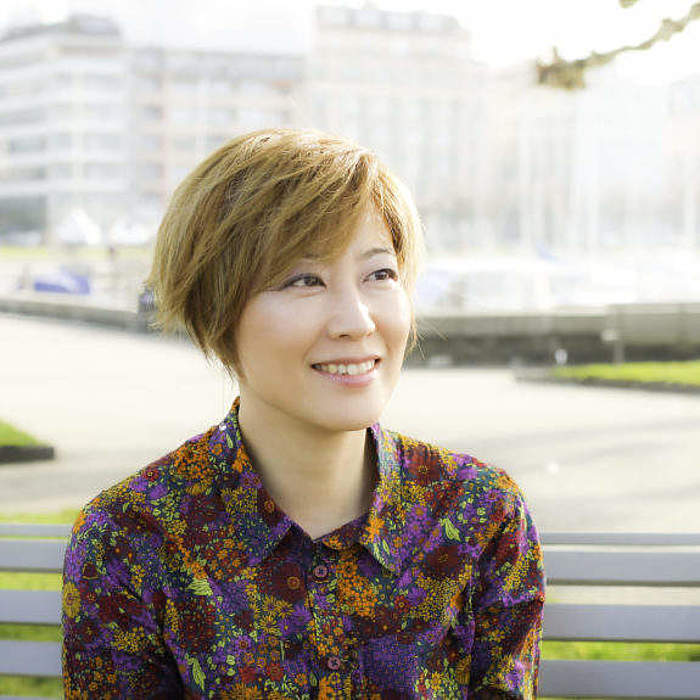 Saya Hashino graduated with a Bachelor's degree from Geidai (Tokyo National University of Fine Arts and Music), she was an accompanist and assistant until 2002. She then went on to graduate with a Master's degree as a piano soloist at the HEM - Geneva in 2005, where she was awarded the Georges Filipinetti Prize. In 2009, she perfected her training and finished with the Master's specialising in Organ Soloist Performances and received the Pierre Segond Special Prize in 2007 and 2009.
She is a prizewinner of various international competitions: 1st prize at the Himes Competition in Japan, 3rd prize at the A.M.A Calabria 14 Concorso Internazionale Pianistico in Italy, as well as the jury's Special Incentive Prize and that of the best interpreter of French music at the 6th International Piano Competition Royal Highness Lalla Meryem in Morocco, finalist of the 7th Jean Françaix International Piano Music Competition in France.
Saya Hashino performs as a soloist, chamber musician and orchestral musician, on piano, organ and harpsichord with orchestras such as the Orchestre de la Suisse Romande and the Orchestre de Chambre de Genève as well as in numerous international festivals. She currently holds the position of accompanist appointed to the HEM - Geneva and titular organist of the Dutch Protestant Church of Geneva. She is also a pianist in the Lémanic Modern Ensemble and the Amadeus Piano Quartet with Robert Zimansky on violin, Verena Schweizer on viola and Stephan Rieckhoff on cello.
She is also very active in the field of contemporary music, which she practices in different forms. She has been teaching the ensemble and piano solo of contemporary music at the Haute école de musique de Lausanne as a guest professor since 2012.