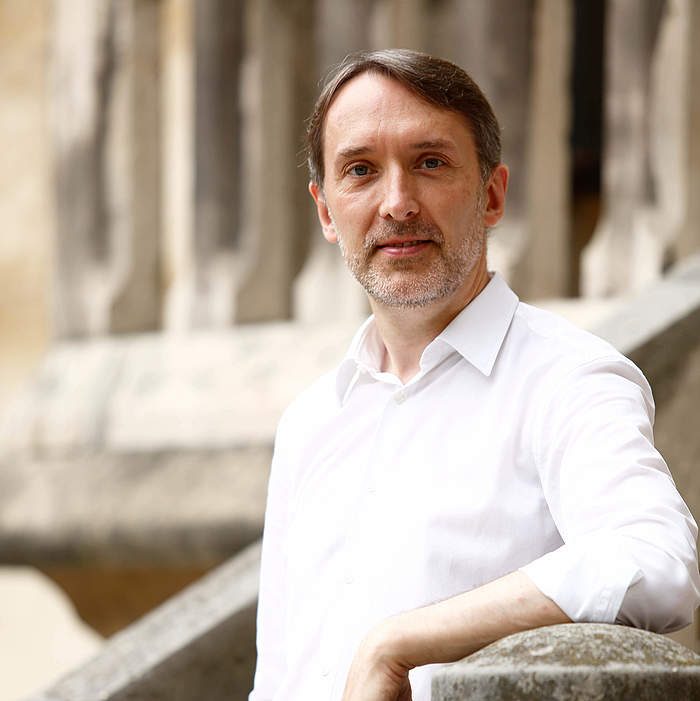 Recognised as one of the world's leading ambassadors for the organ, Olivier Latry performs in the most prestigious halls such as the Berlin Philharmonic, the Musikverein in Vienna, the Philharmonie de Paris, the Boston Symphony Hall, the Elbphilharmonie in Hamburg, the Royal Albert Hall and the Royal Festival Hall in London, the Old Opera House in Frankfurt, the Rudolfinium in Prague, the National Music Auditorium in Madrid and the Walt Disney Hall in Los Angeles.
He has been a guest of major orchestras led by conductors such as Christoph Eschenbach, Andris Nelsons, Kent Nagano, Esa-Pekka Salonen, Myung-Whun Chung and Stéphane Denève.
He has recorded for the most important record companies and created an impressive number of new works.
Appointed titular organist of the great organs of Notre-Dame at only 23 years of age, organist emeritus of the Orchestre national de Montréal since 2012, William T. Kemper artist-in-residence at the University of Kansas in Lawrence, USA, from 2019 to 2022, Olivier Latry is above all a complete musician, brilliant and daring, exploring all the possible fields of his instrument, and gifted with an exceptional talent for improvisation.