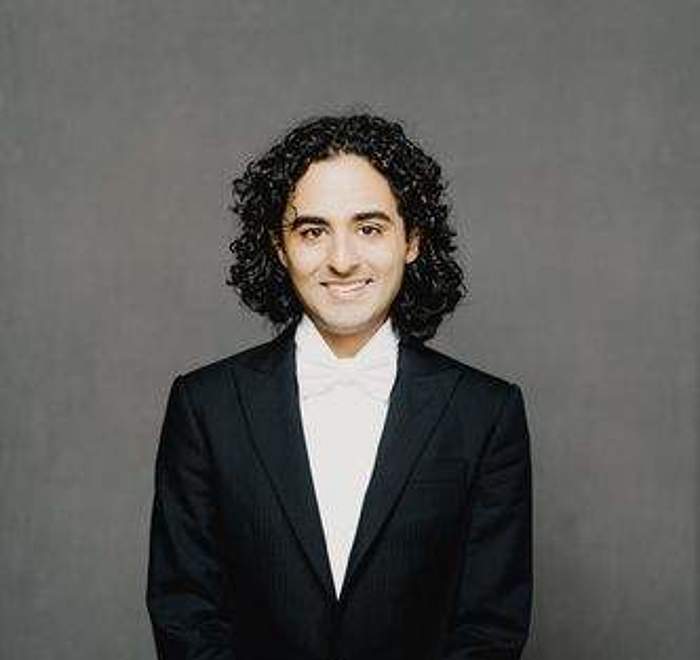 First invitation to the Orchestre de la Suisse Romande: 11 November 2020
Born in London in 1992, Karem Hasan studied piano and conducting at the Royal Conservatory of Scotland. He continued his studies at the Franz Liszt University of Music in Weimar and the University of Arts in Zurich. In the summer of 2017, he laid the foundation for a very promising international career by winning the Nestlé and Salzburg Young Conductors Award. In the 2019-2020 season, he became Principal Conductor of the Tyrolean Symphony Orchestra in Innsbruck.
Recent successes include opera performances in Glyndebourne, Cardiff and Innsbruck, as well as his debuts with the SWR Symphony Orchestra, the Royal Philharmonic Orchestra and the Orquesta Sinfónica de Galicia. Karem Hasan has worked with orchestras all over the world, including the Amsterdam Concertgebouw, the London Symphony Orchestra, the ORF Symphony Orchestra of Vienna, the Danish National Symphony Orchestra, the Royal Philharmonic Orchestra of Liverpool and the New Japan Philharmonic Orchestra. In June 2020, he made his US debut with the Detroit Symphony Orchestra.