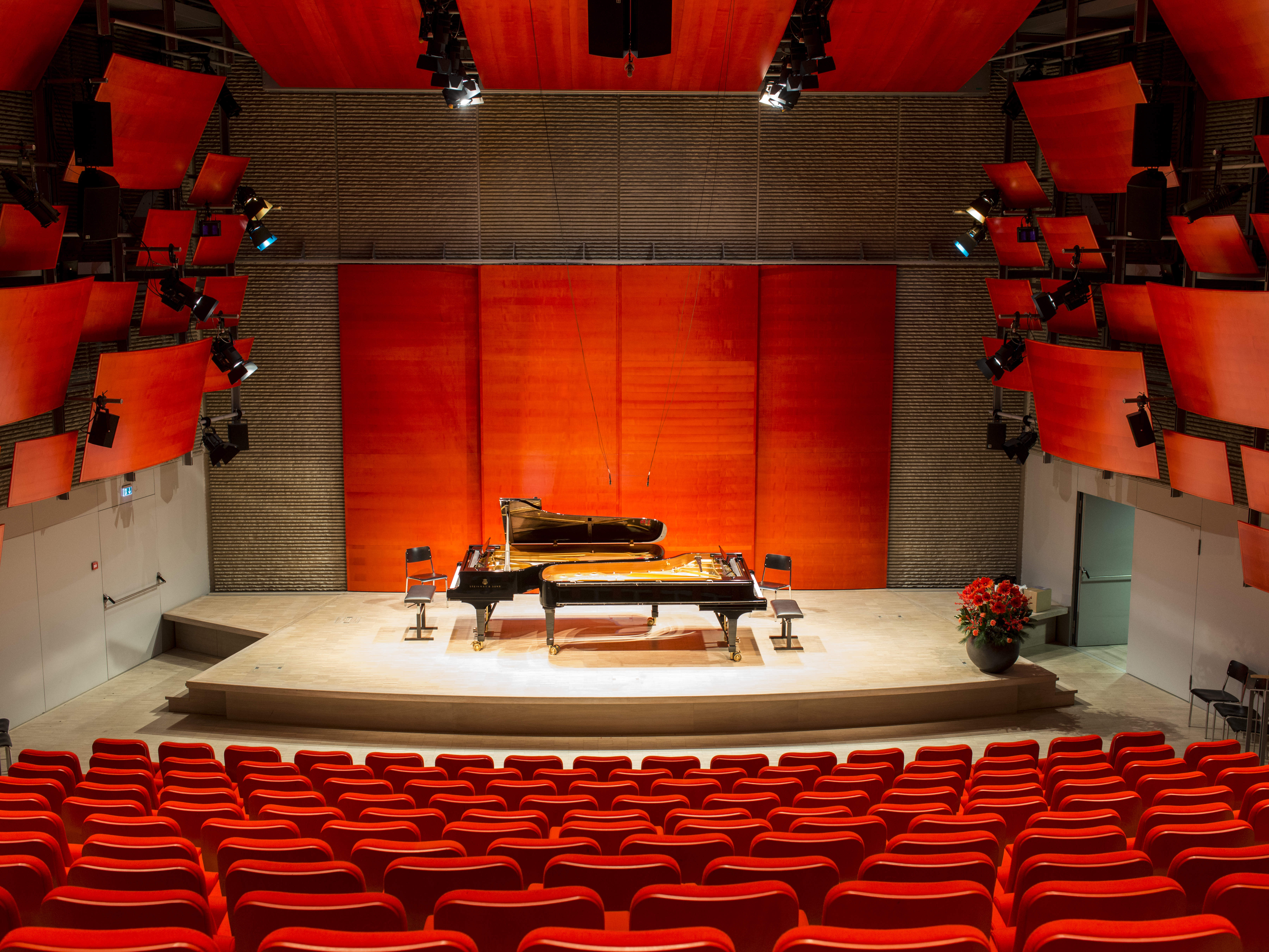 Architecture in the service of fine art and music
The Zentrum Paul Klee in Bern offers a unique combination of fine art, music, literature, creative workshops, nature and even its own agriculture, providing a complete immersion in the world of the arts. The auditorium, which seats 300 people and is unique in terms of both architecture and acoustics, is part of the complex designed by the Italian architect Renzo Piano. A series of Master Concerts and numerous other formats will delight all lovers of music in all its forms.
how to get here ?
bus/tram stop
Zentrum Paul Klee : 12 / Giacomettistrasse : 28 / Ostring : 7, 12, 40
public parking
practical information
The Zentrum Paul Klee takes great care to accommodate visitors with disabilities. The security and surveillance staff are always ready to help you if you wish.
Further information on the Zentrum Paul Klee website.
Programme
Find the programme and subscriptions related to this place