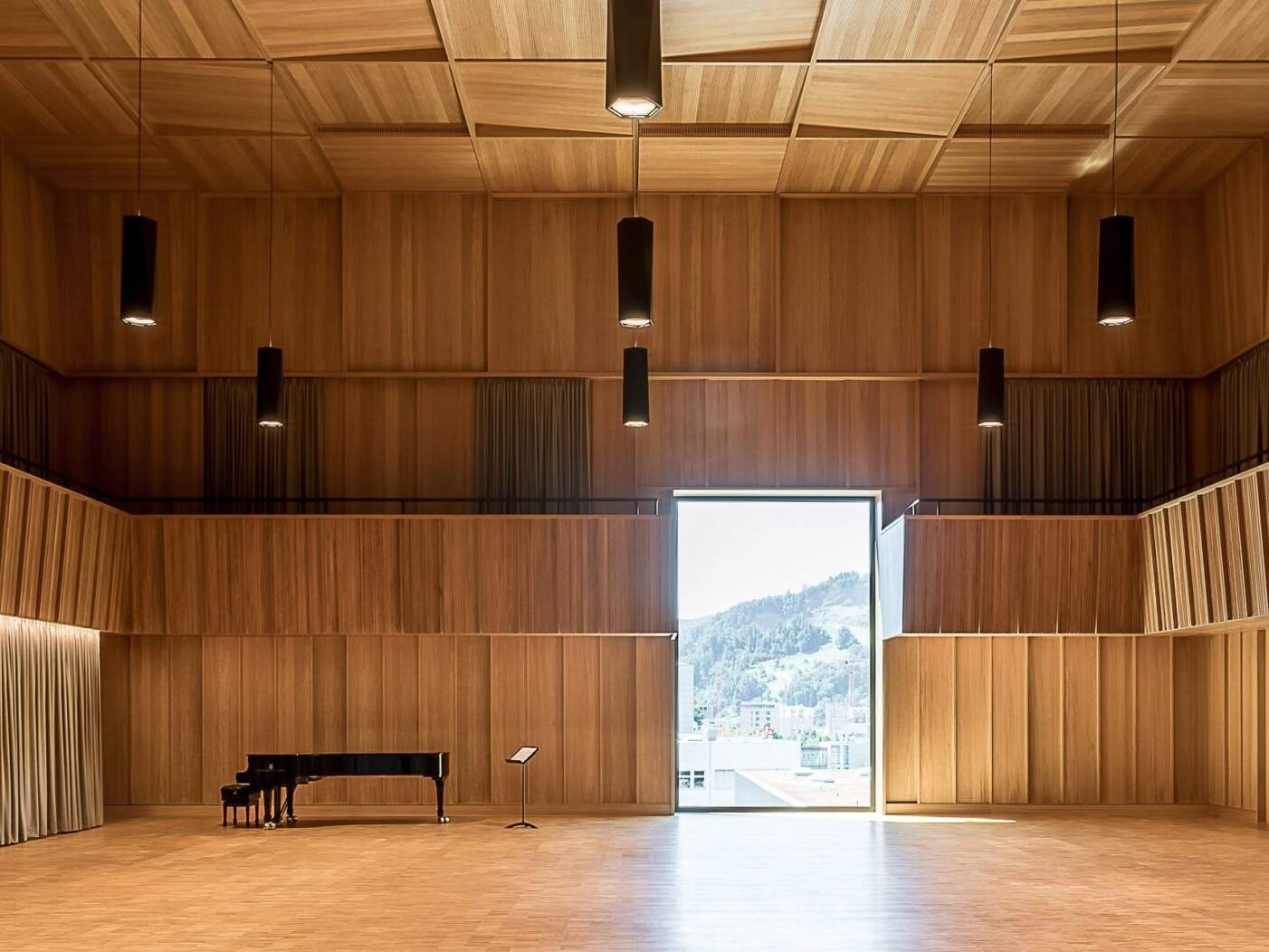 The Orchesterhaus is to become a place of openness, a place of innovation and networking - a place where spaces for encounters and exchange are created.
Since 2020, the Luzerner Sinfonieorchester has had its own rehearsal and practice rooms. But the Orchesterhaus has become much more: In addition to orchestra rehearsals, the Orchesterhaus is also home to chamber music concerts and offerings from the Music Education program.
The Orchesterhaus is part of the Südpol campus and a meeting place for music enthusiasts across all generations.
The Orchesterhaus is located on the road joining Lucerne and Kriens, in the immediate vicinity of the newly built Lucerne School of Music, Südpol Lucerne, the Lucerne Theatre and the music school. On the Südpol site, a music campus has come into being that offers fascinating synergies and collaborations. Children can meet teenagers, students can meet professional musicians. This is a unique situation in Lucerne and an unprecedented opportunity for the institutions located on the Südpol campus.
Arsenalstrasse 28b, 6010 Kriens+41 (0)41 226 05 15
how to get here ?
bus/tram stop
Kriens, Südpol : 14, 16, 21
public parking
KKL Luzern
Programme
Find the programme and subscriptions related to this place