Love of dance of L'OSR c'est vous!
For this third edition, music brought again people together
What a superb concert! On Friday 23 June at the Victoria Hall, for the 32nd Fête de la musique in Geneva, "L'OSR c'est vous!" took place in front of a large and enthusiastic audience. With "dance" as its central theme, the symphonic programme performed by the 75 amateur musicians who had joined the ranks of the OSR delighted the audience. After 4 months of rehearsals, conductor Philippe Béran was delighted to lead this concert, which demonstrated for the 3rd time the need for such a project, helping to democratise classical music. For their part, the dilettantes are full of praise:
"I never thought I'd have the opportunity to be coached by OSR musicians, or to play alongside them in the Victoria Hall. And yet... Friday night was real! I've never seen such an atmosphere at a 'classical' concert, it was absolutely incredible."
"...it was a real joy to be reminded that the essence of music is to bring all audiences together. What an atmosphere it was! I'll remember it for a long time."
"It was a fascinating project and a very enriching experience both humanly and artistically."
"It was an invaluable experience for me, and I'm still struggling to grasp how lucky I was to be able to take part. It's truly a unique moment in my life. The fact that I was so well supported by you and by the professional musicians of the OSR gave me confidence, and brought me great satisfaction in having succeeded in bringing this project to a successful conclusion (something that seemed a little out of reach at the outset). I would like to underline the great human and musical quality of our mentors Simon and Nora; what a chance to have their advice, to benefit from their experience and their enthusiasm! A huge thank you to them both."
"The superb evening of 23 June 2023 will remain indelibly etched in our memories!"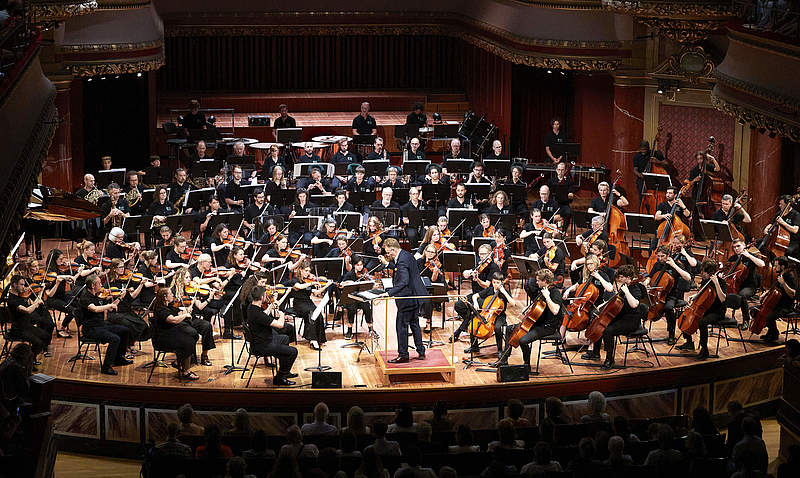 News list