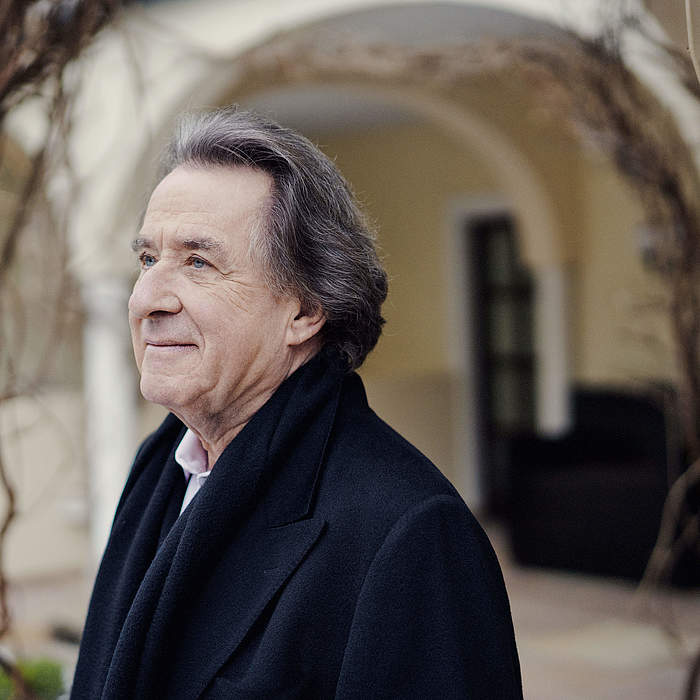 With a career spanning more than 60 years, Rudolf Buchbinder is one of the most outstanding contemporary musicians with a rare combination of intellectual depth and musical freedom.
As part of the 250th anniversary of Beethoven's birth, in the 2019-20 season he was the first pianist to perform all of the composer's five concertos at the Musikverein in Vienna; he had prestigious partners for this occasion: the Leipzig Gewandhaus Orchestra, Vienna Philharmonic, Bavarian Radio Symphony Orchestra, Munich Philharmonic and Dresden Staatskapelle, conducted by Andris Nelsons, Riccardo Muti, Mariss Jansons, Valery Gergiev and Christian Thielemann respectively. He recently toured with the Bavarian Radio Symphony Orchestra and Mariss Jansons visting the Hamburg Elbphilharmonie, Philharmonie de Paris, Philharmonie du Luxembourg, and Carnegie Hall in New York.
In 2020, Rudolf Buchbinder also initiated a new cycle of variations on the Diabelli Waltz used by Beethoven in his Diabelli Variations.
Rudolf Buchbinder is an honorary member of the Vienna Philharmonic, the Society of Friends of Music in Vienna, the Vienna Symphony Orchestra and the Israel Philharmonic. He was the first soloist to be awarded the Golden Badge of Honour of the Dresden Staatskapelle.
Since the founding of the Grafenegg Festival in 2007, he has been its artistic director. He has published two books to date: his autobiography, Da capo, and My Beethoven - Life with the Master